Art View Artistic Synergy
By Jim Christiansen

February, only 28 days, Black History month, thoughts of love and Valentines, gift shopping, collaborative synergy, and artistic collaborative collisions. The second month of 2023 of workshops and classes, local artists at work, and of course, art for sale.

Get your visits to the gallery and local venue gift shops early, as the Third Thursday Art Walk comes up on February 16, in time for those forgotten Valentines. Dragonfly Art for Life has you covered with a Couple's Night double painting party on February 10th. Need to up your social media game? Mistlin hosting a workshop on February 4th. Mistlin Gallery and Chartreuse Muse gift shelves are loaded with paintings and 3-dimensional art, art jewelry, and more. Chartreuse Muse offers the Artfully Yours subscription
series for collectors and as gifts. My mini cats for that project will be featured in the display case by the register.

January Art Walk, I had a sale from the Draw the Line Show, which will continue through February at the Chartreuse Muse. An artist talk for this show will take place during the February 16 Art Walk. Are you interested in Ceramics? Check out their classes in the clay room. Wind chimes were a hit at Mistlin Gallery with Karen Kingsbury and more classes and workshops this month. Creative Synergy Mixer is February 11 at the Mistlin Gallery, with a call for artists of all media, including poets, dancers, videographers, and musicians, to join the visual artists for an evening of collaboration in the Arts meet-up. Whether with a project in progress or finding teams and partners to take on an idea, to show or consider, this will also lead to projects that come together and are exhibited at Mistlin Gallery in July.

With the Stanislaus Art Council now headquartered at the gallery, this synergistic energy can multiply beyond one show into more opportunities in our arts community. An example of artistic collaboration is the Collision VII show of Photographers and Poets, or Two Visions, displayed in Mistlin's Gallery B this month. Companion to this long-running partnership is William Harris's solo photographic exhibition, "Circus Vargas: Behind the Curtain," in Gallery A. A reception for Bill's show is on February 23, from 8 to 9 pm. Lucas Kruse Gallery features the abstract works of artist Vern Fergel. The gallery is on Tully Road, across from Modesto Junior College. Stop in on the MJC art gallery and art department while in the neighborhood.

The Modesto Art Museum is bringing a traveling art exhibit, "Uncaged Art," drawings and paintings created by children ages 13 to 17 incarcerated in the Tornillo Detention Center in Texas. "Uncaged Art is a joyful expression of the Human Spirit under terrible conditions," per Bob Barzan, museum director. The display will be at Picasso's Gourmet Deli and Gallery at 963 Tenth Street, Modesto, through February. February is a short month, and 500 words in the Art View column has only hit some of the highlights in
our Arts community. Look for our outdoor murals, pop-up events, and new websites for our artists and photographers on Facebook, Instagram, or stand-alone online. If you have an event, submit it to the ModestoView calendar, and help us, help you find the events in the arts you seek.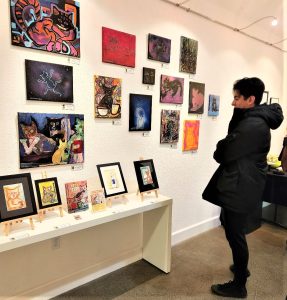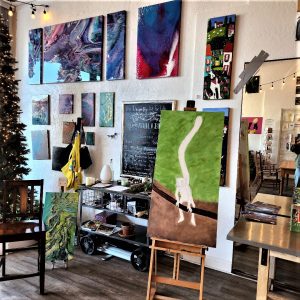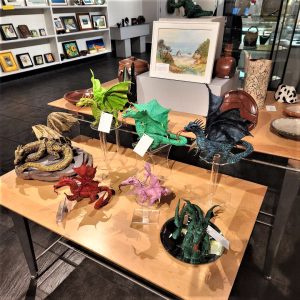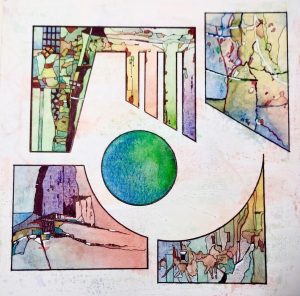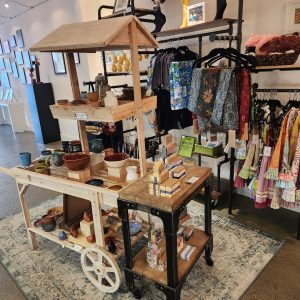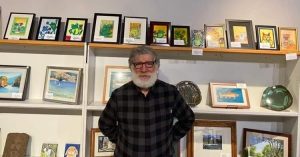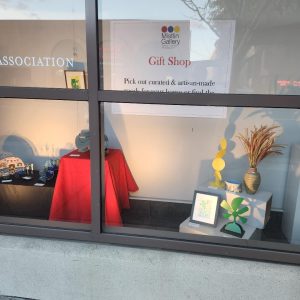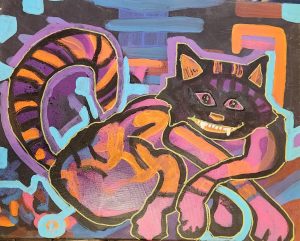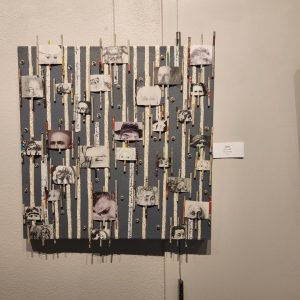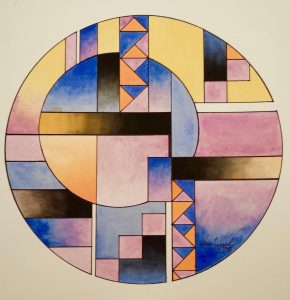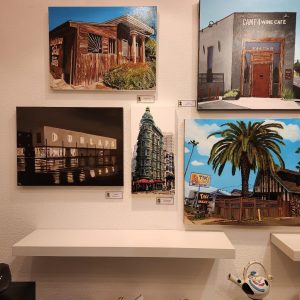 Jim Christiansen, award winning watercolor artist, cartoonist and member of many art groups moved to Modesto in 1977. Born in Riverside, California, and attended University of California, Riverside. Jim often shows around Modesto, does a poster or two, and has been host of the art walk events at State Theatre and Jax on H. Jim has been writing the art notes column several years for Modesto View.