ArtView: Art from Chaos
By Jim Christiansen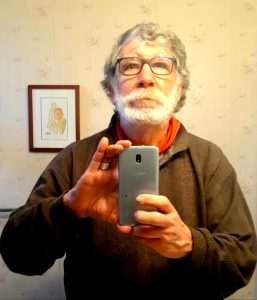 I don't know if "Beware the Ides of March" appropriate this year. Mid-month may see the further recovery of the Arts Scene as more of us get vaccinated, more venues begin to open once again.  Mistlin Gallery has had a slow open after Valentine's Day and Life Drawing sessions have resumed, so in-person classes may be coming up.  The gift shop is open and recently updated.  A promising start for the revived season, "Young at Art" annual student show will open on March 4.  For events and class updates see the Central California Art Association/Mistlin Gallery web site at http://ccaagallery.org
Carnegie Arts Center in Turlock has resumed its schedule and offering both online events, Family Fridays and exhibition displays.  Carnegie Director Lisa McDermott was recently featured on the Mistlin Gallery "Expose Yourself to Art" online Facebook Live and YouTube presentations.  The series is getting a good backlog of interviews in local arts, so check out their YouTube library for past episodes and look for them live, usually on Sunday Afternoons. "Expose Yourself to Art" program notices posted on the Mistlin Gallery Facebook Page.  For more information on shows, concerts and activities at Carnegie Arts Center, check out http://www.carnegieartsturlock.org
The turbulent winds of March and the pandemic are not calm enough to safely host the April 25 and 26th scheduled Stanislaus Artist Open Studio Tour. A recent poll of the participating artists opted to reschedule again, for later in the Summer or Fall.  The artists are ready, but the risks associated with visitors, inadequate lead time for publicity that the event requires cancels the event for now. Artists are optimistic it will happen this year.  When Artists Open Studio picks a new date, I will have noticed here in the Art View column and information at www.modestoview.com and other media to let you know what changes to the map, artists participating, and at what venues and studios.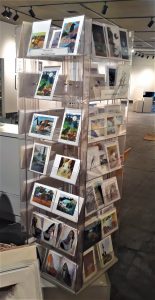 Art spots offering online and drop-in classes are The Dragonfly Art for Life on J Street, http://thedragonflyartforlife.com and the Chartreuse Muse open Saturdays noon to 4 pm http://theChartreuseMuse.com  and the Queen Bean Coffee House with Kristy Moore.  More of our art displays will be opening as we head into April.  Valentino Alexander has a change of art following up what he has had on display at Barkin Dog Grill, and it's free to view and up for sale.  Great to see if dining in or pick up food.  Picasso's Gourmet Deli and Gallery at 10th and J always have art and food on hand.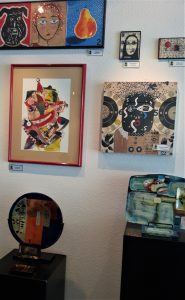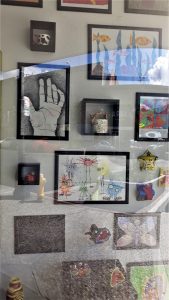 Modesto Conservatory of Music, Art and Theater (10th and E Streets) and Peer Recovery Art Project (950 10th Street Suite 16) have been partnering on several special promotions for the community. This has included gallery shows, art merch giveaways, music productions and drop-in time at both locations.  MoCon founder Kaila Kindley is also hosting a program on Modesto's community radio station KCBP 95.5 FM. Tune in to Kaila's show #thinkmelodicthourghts and other programming at http://kcbpradio.org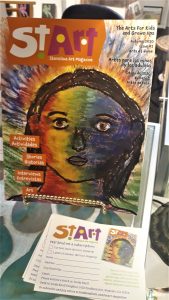 Stanislaus Arts edition number three coming out soon.  One sad note, February we lost artist Michele Barton Tucker. A fine artist I admired and known to many for her whimsical paintings, murals, beautiful garden and general good-natured creativity.  She will be missed.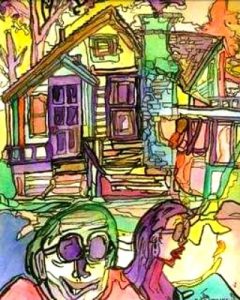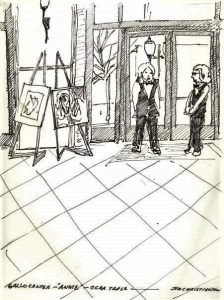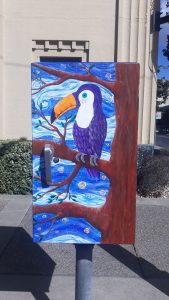 Jim Christiansen, award winning watercolor artist, cartoonist and member of many art groups moved to Modesto in 1977. Born in Riverside, California, and attended University of California, Riverside. Jim often shows around Modesto, does a poster or two, and has been host of the art walk events at State Theatre and Jax on H. Jim has been writing the art notes column several years for Modesto View.