Equal Voice Equal Rights #sheinspires
By Patty Castillo Davis
Kamala Harris becomes the first woman Vice President in history.
A descendant of slaves presiding as second in command in a house built by slaves-what a time to be a woman!
On the heels of a year that sought to discount and destroy the achievements, freedoms, prosperity and powers of women, here we are in a new era of gender liberty.
March 8 is International Women's Day.
We all have heroines in our lives who paved the way for us to create dreams and live full lives. I'm not only grateful to my own family's founding Mothers, I'm so proud of all those women in music from this community who came before me. We MUST start here and now and increase visibility for local women creatives. The local scene is remiss in its willingness to give equal opportunities. Raising up a few women on a pedestal only puts women in competition with one another, and also narrows the range and richness of the music offered.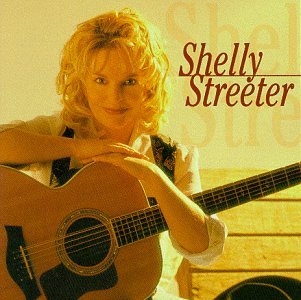 I was just a girl when Shelly Streeter found success in the genre of Country music. Shelly's aspirations to succeed at the highest level were met during a time where the inequality was encoded in the music itself, she would hear "mansplained" on more than one occasion that although her musical gift was undeniable, there was only enough room on Country radio for a handful of "little blonde gal singers".
The Country music industry is more focused on profit-making than diversity creating. An artist with the chops to share the stage with some of the greatest stars of the Grand Ole Opry including-Haggard and Jones, Tim McGraw, Waylon Jennings, and Kenny Chesney found an industry that only played female artists in off hours and had a policy of never playing lady singers' songs back to back.
In 1997 she had a successful appearance on Prime Time Country, the premiere nightly showcase for TNN formatted similarly to The Tonight Show. The appearance was part of her press junket for White Lace Promises, her video on rotation on CMT. Earning a multitude of awards including Female Vocalist of the Year from the California Country Music Association and first-ever Modesto Area Music Award for Best Americana.
Shelly resides in Modesto and has hung up her microphone on a full-time basis but still enjoys a show with the all-girl group The Sensations for special events. Shelly says to look in the near future for The Shelly Streeter Band to play a show in a theater near you.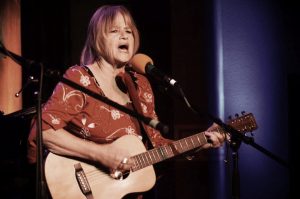 "Rough ridden gritty", distinctive, earthy and definitive are just some of the words that have been used by music critics, Hollywood elite, radio disc jockeys and fellow singer-songwriters. Who is all the buzz about? Sandy Rogers.
Sandy says she really didn't start writing songs until the age of 25. The song "You Lied Your Way Into My Heart, Honey" was one of those early tunes and is her favorite, written in Davis in the mid '70s. Influenced by Dolly, Hank, Jerry Lee, Smokey and Irma Thomas, Sandy listens intently to what's inside of her own voice to convey themes of high-intensity love, devotion and sorrow from an almost outlaw Country point of reference.
In 1986, her brother, American actor, Pulitzer Prize-winning playwright, author, screenwriter and Director, Sam Shepherd called and said he would like for her to write some songs for a movie version of his play, Fool For Love. He played a tape of some of her early compositions for Director, Robert Altman. The director was more than pleased and absolutely loved her roots-inspired stuff. Sandy wrote three tunes-"Let's Ride", "Comes and Goes" and "Elaine May", and sent them to her Brother within 72 hours. Sam presented Sandy's offering to Altman and he adored them. Robert Altman was eager to have her compose songs for the entire soundtrack and requested more of her work. Sandy completed the tracks at The Record Plant under the production of Jim Gaines. Sandy has always had great and encouraging experiences working in a predominantly male scene at a time when very few women were leaders in the music industry.
In 1992, the tracks, "Fool For Love" and "Train Fare to Memphis" appeared in the background of Quentin Tarantino's first motion picture, Reservoir Dogs. In this iconic American crime film-"Fool For Love" became the theme associated with every scene with Mr Orange/Freddy an undercover cop posing as a robber who is an avid Country music fan.
These days Sandy writes more prose and poetry but still boasts about how much she loves recording in the studio and if you're fortunate, you may have caught her performing at Sheatherfest and at the Knights Ferry Saloon. She's promised me a collaboration on a mini-tour and I'm holding her to it. To purchase music and to learn more info visit rattlerecords.com and
https://youtu.be/hdhSEp8eLb8 to hear the "Fool For Love" motion picture soundtrack.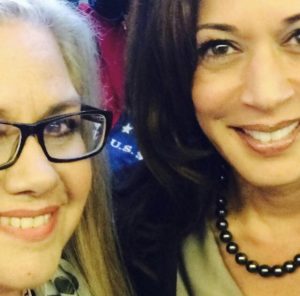 Patty Hughes says she found her voice when she was 8 years old, also when she wrote her first song, a song about love. While at John Sutter elementary school she sang in the choir during assembly programs and also belted out "I Am Woman"-the feminist awareness anthem. This moment in time caused her to start the Equal Rights Group For Women while in the Sixth grade. A life of service and her path of continuing to raise awareness against bias was set into motion.
Patty's Music was a constant throughout her life as she sang in garage bands and performed musical theater and eventually took the leap to Los Angeles where she wrote original music. In 1987 she recorded "Stranger In A Strange Land" for the Cannes I'Edicion Musicale, the trade show that has been the leading international business event since 1967. A tour with South American guitar virtuoso, Eric Mena would follow in Munich, Germany.
In recent years, Patty has been a featured performer at the Modesto Unplugged annual end-of-year ELEGY concerts, which pay homage to those artists lost during the year.
A decade ago Patty started a political women's club, the first of its kind in our area in support of women's rights and championing the election of women. A focus on basic human rights such as healthcare reform were the theme of the first of many rallies and protests to innovate for a higher goal of a gender-equal world.
In 2018, Patty and her group would soon bring the iconic American Labor Leader and civil rights Activist Delores Huerta, who with Cesar Chavez co-founded the United Farm Workers to Modesto to receive the Inspire award.
Spearheading the Women's March Modesto, a facet of the largest movement in our nation's history has been by far the greatest vehicle for connecting this community to forge positive change for women. Throughout all of her career music has been interwoven as the link that inspires, engages and creates the soundtrack for each social activity. Patty has hosted sing-a-longs during meetings, rallies, protests and presentations enthusiastically. A voice for change, indeed.

As we slowly reopen and the desire for live music remains on the list of what we miss greatly, let's hope that those booking artists will do so with equity. I'd love to see 50/50 billing at venues. I'd love to hear my male peers refuse jobs unless equal opportunities are given to local women musicians. I'd love to produce a musical experience where all the front people are women, in celebration of women, (much like the Women of the MAMAs tribute to Woodstock performance at the 2019 MAMA Awards) and I'd love to see the pay scale for ALL musicians raise up to regional standards. In the meantime, be safe, stay sane and I'll continue to demand a seat at the table by bringing my own chair. Peace.