BargainView: Amazing April!
By Monica Barber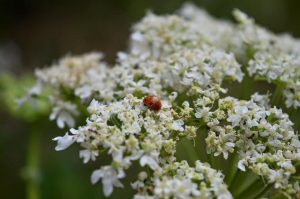 Spring has sprung and brought with it the loveliest of flowers and greenery this year. Much like the bloom of flowers, things are slowly opening back up for enjoyment. Ms M takes in a book paired with an iced coffee outside of Preservation Coffee on a warm afternoon while enjoying the sight of people walking downtown again. There is nothing quite like the sound of a busy downtown on a warm day. With the warmer temperatures, you are certain to step outside more often. Here are a few ways you can get the best bargain for your buck.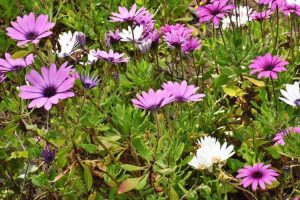 The Easter Bunny continues to hop onward and so should you. Enjoy a free drive-thru Easter EGGSPLOSION event hosted by Modesto's New Life Church on Saturday, April 3rd from 10 am to Noon. There is fun planned for the whole family that you can take part in all from the safety of your vehicle. There will be Easter Eggs passed out to the first 1000 children. Also on hand will be the Easter Bunny and friends for your enjoyment. Info: https://fb.me/e/1hXxK0Od0
Never underestimate the power of the theatre! From April 9th through the the11th Modesto's Prospect Theater Presents The Postman Always Rings Twice via its PTP Radio Cavalcade. The radio play format is a bit of nostalgia with a live theatre feeling. The PTP Radio Cavalcade Players have had a successful season with multiple radio plays that lets you sit back and enjoy a bit of the Golden Age of radio. Enjoy this classic in an innovative and enjoyable format. Tickets to stream: $10. More info: https://prospecttheaterproject.org/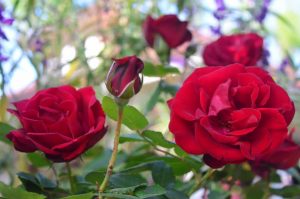 March Showers brought April flowers to the gardens On April 17th, Modesto Garden Club hosts their annual Spring Garden Tour. From 9 am to 4 pm, you are invited to enjoy 5 classic homes and gardens that are all within walking distance. This event has boasted some of the most delightful gardens and homes in the Modesto area. It is the opportunity to take in the spring colors. Tickets: $25. Info: https://www.modestogardenclub.org/
The Modesto streets are typically alive with the sound of music! April 22nd brings a socially distanced event, for spring, An Earth Day Spring Fever Vibes Concert. The event is free and features the 2019 Valley Talent Project, Winner Kalea Jackson. She will be supported by other acts from Modesto Rocks. The event is from 6 to 9 pm and ala tailgate style, with masks required and a socially distanced setting. Donations are encouraged and a Tip Jar will be available. More Info: https://fb.me/e/1iaMUh85s
Hope your April is amazing, Modesto!