BargainView: Gratitude Season
By Monica Barber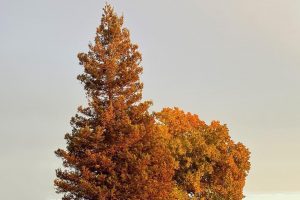 As a prelude to the busiest season of the year, November often helps us remember our gratitude for the wonderful things our community has to offer. Often we forget to drop by our favorite restaurant or stop to view the artwork in local shops. Upon returning home this afternoon from fall and soon-to-be jolly shopping, running errands and grabbing a quick bite at Deva Cafe, Ms M realizes she enjoys both the fun and functional this time of year. Here are some ways to save on the fun so you can afford your functional.
The world is a stage and starting weekend November 12th through the 21st, Prospect Theater Project presents their production of The Humans by Tony award-winning playwright Stephen Karam. Which is a drama about family and the tradition of thanksgiving, which is relatable this time of year. Grab a few hours of R&R by joining PTP for a performance that will encourage the arts and performers in our community. Tickets: GA $25. Info: https://prospecttheaterproject.org/
Sometimes laughter is the best medicine, which is just what you needed when things are all hustle and bustle. On November 18th, Cheroot Cigar Lounge in Modesto will host one of its renowned comedy nights with the best local and bay area comedians to serve up the laughs. The show starts at 8 pm. Get your tickets early as this event tends to sell out and the seats fill up early. Tickets: $20. Info: https://www.eventbrite.com/e/cheroot-comedy-night-tickets-165048196599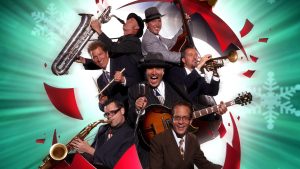 A wild and swingin' party is just the right way to head into the holiday season and close out the month. Big Bad Voodoo Daddy is back in town at the Gallo Center for The Arts on November 26th and it promises to be a wonderful time for all. Pick up tickets for what will no doubt be a thrilling and rocking evening to remember filled with your favorite holiday classics ala swing and jazz style. Tickets start at $29 and up. Show: 7:30pm. Info: https://tickets.galloarts.org/8274/8275
Welcome back Small Business Saturday! Modesto's Downtown Improvement District will be abuzz on November 27th and downtown is better than ever. Come, shop local on Small Business Saturday at all the showcased businesses, and remember you are supporting your friendly neighborhood shops and vendors. Do not forget to grab a warm tea or hot chocolate at Preservation Coffee if you are on J Street while you shop in Downtown Modesto. Info: http://modestodid.com/upcoming-events/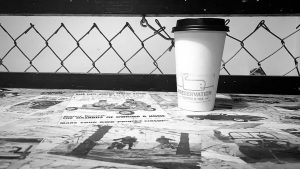 Enjoy your season of gratitude! Kisses, M.