BrewView: Get your Cocktail On with Fresh Victor
By Brandilyn Brown & Christopher Mitchell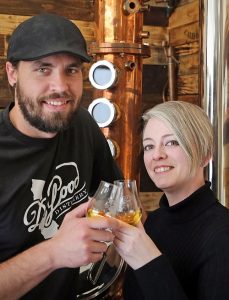 We love a good cocktail, and what makes a cocktail brag-worthy are the ingredients! Of course fresh is best, local is great, and a mish mash of flavors is what we look for, but not everyone has time to create a delicious cocktail from scratch and that's ok! We still have the answer for you. Whether it's laziness, lack of time to shop, or lack of creativity keeping your cocktail making skills less than par, your tastebuds don't have to suffer for it. (Or in the case of a pregnant partner or friend, we will help you surprise them with the best mocktail they will ever consume.)
Fresh Victor is located in the Sierra Foothills on Apple Hill and was founded by Ken MacKenzie and Tim Brown. Their all-natural premium juice blends are designed to be mixed with anything: your favorite liquor, wine, or even soda for a low calorie mocktail. (And before you laugh, what I miss most being pregnant is my alcohol. These cocktail mixes do not disappoint!) They come in five flavors: Mexican Lime & Agave, Three Citrus & Mint Leaf, Poblano Heat & Wild Lime, Cactus Pear & Pomegranate, and Pineapple & Ginger Root. We tried both the Cactus Pear and Three Citrus and both were dreamy juicy drinks you'll savor to the last drop. Fresh Victor doesn't use artificial sweeteners, flavorings, or preservatives-yahoo!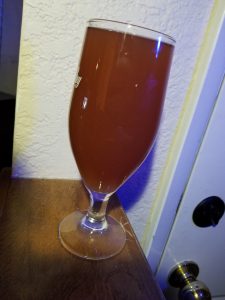 I've been making a virgin version of the Pomegranate Rum using Sprite instead of tonic water, but Mr. Mitchell has been enjoying using Corbin Cash Sweet Potato Vodka or Corbin Cash Sweet Potato Liqueur. There are some fantastic recipes & a list on where to buy these locally on the website www.freshvictor.com. We are sure you'll find a favorite!
THE POMEGRANATE RUM
1 Parts Cactus Pear & Pomegranate Blend
1 part White Rum or Tonic Water/Sprite/7UP
Juice from half a lime
Add all ingredients, stir. Add ice if you wish. Garnish with a lime wedge if you have 'em handy. Yum!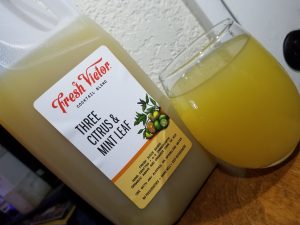 Comments
comments
Bring on the rain, and a bottle of Wonky & Wry's Honey Braggot Ale. Loves to roast marshmallows over a fire. Enjoys the mix of cigars and whiskey.