My Mimosas
by Brandilyn Brown and Christopher Mitchell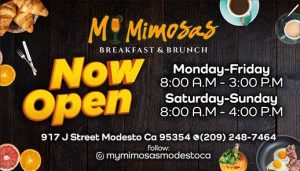 My Mimosas, the brand new breakfast & brunch restaurant owned by Ediun Gallon, opened on July 12th in downtown Modesto, which is good news for locals. With the bar scene being non-existent these days, we know you're always looking for alternatives. Never fear, My Mimosas is handling the pandemic like a champ, providing patio dining for your first meal of the day. (Even if that meal is at 1pm!)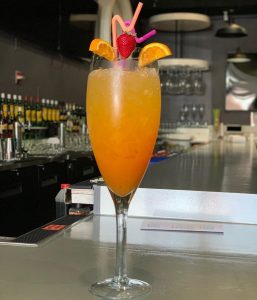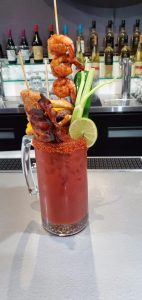 Their most popular drinks are the Mango Super Mimosa, or the Passion Fruit Super Mimosa, with their Bloody Mary being a runner up. If you really want to quench your thirst, the super mimosa is all you need, but you can have several smaller ones to try all their different flavors, and we highly encourage trying as many as you can. Flavorful and bubbly, sweet and fruity! I think I hear them calling your name….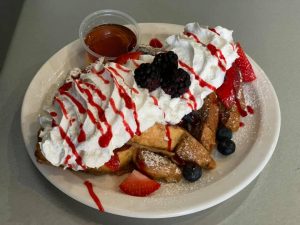 Their menu covers everything you'd want for brunch, like scrambles, omelettes, nine different mouth-watering benedicts, waffles, french toast, pancakes, as well as sandwiches and burgers. For the kiddos, you can choose from smaller versions of brunch items or special items specially made for picky eaters.
And the fun doesn't stop there, My Mimosa's Santo Cielo Night Club will be open soon on Friday & Saturday nights from 9pm til 2am. Check Facebook for updates and to check out their full menu. 
My Mimosas Modesto
917 J St, Modesto
Mon-Thu 08:00 am – 03:00 pm
Fri – Sat 08:00- 04:00 pm
Bring on the rain, and a bottle of Wonky & Wry's Honey Braggot Ale. Loves to roast marshmallows over a fire. Enjoys the mix of cigars and whiskey.