Unplugged View: The Lind That Time Forgot
by Aaron Rowan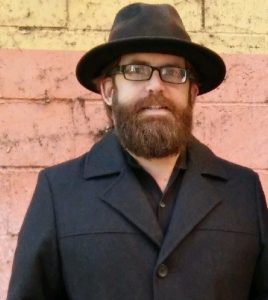 There is an old mining town up in Calaveras called Jenny Lind, named after the 'Swedish Nightingale,' one of the most highly regarded opera singers of the nineteenth century. Her U.S. tour from 1850-1852 was backed by circus master P.T. Barnum and launched a wave of "Lindomania" throughout the land. Lind never actually performed anywhere near the town which would adopt her name; in fact, she never visited California at all.
I got to thinking about what I would rename Modesto to reflect the wealth of diverse music that's flown from and through our city. How about Gaelynn Lea, CA? You'll know Gaelynn if you follow the NPR Tiny Desk contest, she won a few years ago. She's performed at the Kennedy Center and has headlined twice for me in a far more intimate setting, sharing her unique style of violin playing and haunting melodies.
There's Morgan James, who regularly sings on Broadway and with Postmodern Jukebox in addition to her career as an original singer-songwriter. She attended high school here and returns every so often to deliver a hometown concert. California already has a Jamestown, and a Morgan Hill, so…how do you fancy Morgana, CA, like the sorceress from Arthurian legend? If you've ever heard Morgan sing, you know she's cast some kind of spell on you. But if we want to look ahead to a future star from our local scene, we could give a nod to Modesto's agricultural side at the same time and change our name to Darbyshire.
My friend Darby Schmidt is an opera diva in the making, about to leave us to attend the prestigious Eastman School of Music in Rochester, NY, where the great Renée Fleming once studied. Darby made her professional operatic debut earlier this year in Opera Modesto's 'Mansfield Park,' after singing with the chorus in their productions of 'Carmen' and 'Madama Butterfly.' She won a Kristina Townsend Memorial Award in 2019, placed second in the Schmidt Vocal Arts Competition (no relation) last year, and was one of ten high school students selected nationwide for the Metropolitan Opera Guild's High School Singers Intensive 2020.

Before Darby takes flight, she's imparting the gift of her senior recital concert sponsored by Opera Modesto. August 1 at 7 PM, in a backyard setting near Dry Creek. If you read this in time, you can call Opera Modesto at 209-523-6426 to find out about tickets. If you don't, you'll have another chance when Darby returns over the holidays to star in a Christmas concert for me at Moon & Sixpence. The new season there is still supposed to begin in October, so stay tuned for lineup announcements.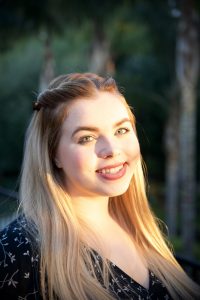 Intimate performances. Infinite playlist. MODESTO UNPLUGGED. www.modestounplugged.com