MAMAView: Celebrating Mothers with Music All Month Long
By Middagh Goodwin
Spring is in the air, and May is the perfect month to celebrate the amazing contributions that mothers make to the world. And what better way to honor musical mothers in the Modesto area than by listening to and dancing with them all month?
On May 12th, kick off your Mother's Day celebrations at Music in the Plaza with an exceptional performance by the David Perez Band. Known for their infectious rhythms and lively performances, this band will surely get the crowd dancing. Reserve your table on the patio at Ralston's Goat and Fuzio and enjoy the show while savoring delicious food and drinks.
For a more relaxed Mother's Day experience, you can go to Iron Hub Winery in Plymouth. From 11am-5pm on May 14th, Sweet Mama Rachel and the Homemade Jam Band will perform live while you enjoy a delectable brunch. Delicioso Bistro, from 11:30am-1:30pm, has Sol y Luna performing for your enjoyment while you enjoy your meal.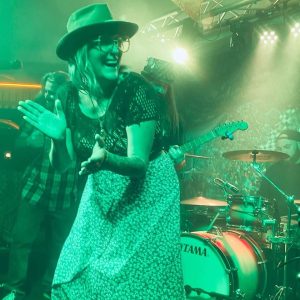 Porch Fest, a beloved Modesto tradition, it is put on by some incredible women and mothers each year. On Sunday, May 21st, from 12-5pm, you can cruise around your neighborhood on your bikes or set up in a neighbor's front yard and enjoy some of the best music the area offers. The lineup includes a variety of talented musicians, such as Tiffany Rose and the Outlaw Hearts, Patty Castillo Davis, Us4Love, Remedy, and Fired Up. The schedule and map of all performers should be available soon at modestoporchfest.com.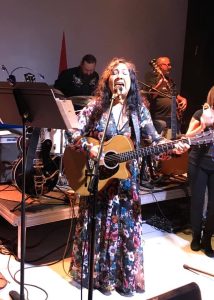 Us4Love, a modern alt/pop trio, has several upcoming performances throughout May. Catch them at P Wexford's on May 6th, The Twisted Pig on May 17th, Rivet's Grill on May 19th, Porch Fest on May 21st, and Contentment Brewing on May 26th.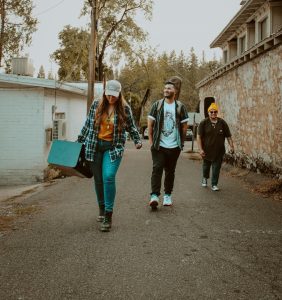 Fired Up is a high-energy, mother-fronted classic rock band known for its lively performances and active presence throughout the 209. You can catch them at the 108 Lounge in Riverbank on May 5th, The Terrace on May 6th, the Eprosen House in Twain Harte on May 12th, and Porch Fest in Modesto on May 21st.
These are just a few of the many talented mother musicians in the Modesto area. By supporting live local music and the venues that bring it to you, you can not only enjoy great entertainment but also help to foster a vibrant and thriving local arts scene. So why not make May a month-long celebration of music and motherhood? Grab your friends and family and head out to enjoy the sounds of these fantastic musicians!
Middagh Goodwin LIVES Music. He has been booking and promoting Music, Art, and Comedy in the Central Valley for years. He ran the award-winning Plea for Peace Center in Stockton for 5 Years and has booked bands from A-Z. In addition, he is the managing editor of ModestoView and writes the MAMAView and GeekView. Middagh works with the Modesto Area Music Association and books Music in the Plaza. In addition, he owns and operates Graffiti-Con, where cars and pop culture intersects. More recently, Middagh has been working with the Graffiti USA Classic Car Museum, helping to create unique events that help raise funds and awareness of the museum and its mission. On top of that, you can tune into one of two shows that Middagh Goodwin hosts on KCBP 95.5 FM; This is SKA and MAMA Radio.