ComedyView
By Felicia Aleman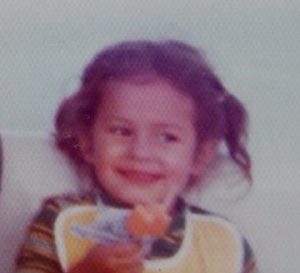 Hello, hello, hello. Watch out! Your shoe's untied…AAAGH! There's a spider in your hair…April Fools. Did I get you? Somewhere second graders are falling for these classics. Because of this, I've decided to go back to the old days and momentous dates in history.
April 1, 1778, is acknowledged as the date of the invention of the dollar sign. Many people believe the dollar sign derives from 8 for pieces of eight, however it is actually a combination of "Ps" for peso. Luckily, the dollar sign caught on otherwise we'd still be using the chicken symbol of our bartering predecessors.
It is April 5, 1930, and you want a snack. Maybe a Twinkie? Too bad! Twinkies debuted April 6, 1930. Urban legend has it that Twinkies last 50 years. This is untrue. No one can resist eating a Twinkie for 50 years.
In 1912 the Titanic began its tragic voyage April 10 and by April 15 sunk after striking an iceberg. For those who have grown up in the era of climate change and may not be familiar, an iceberg is a chunk of ice so huge it can sink a ship put together with parts and labor provided by the lowest bidders.
So…are there shows this month? Why of course.
Every Wednesday is an open mic in Stockton at Finnegan's hosted by Saul Trujillo. Word is, a comedian performed and everyone ignored him. The next week he was the clip of the day on Comedy Central.
April 9th is Fired Up Grill Open Mic and Comedy Showcase run by me. Comics show up to get some practice in, then we bring on the showcase of 3 of the best comics in the area.
First and third Tuesdays are the Cheroot Comedy night run by Anthony K. The lineup is never announced prior but never fails to deliver.
Jimmie Menezes has a new show at The Gameroom in Sonora. April 19. $5 cover not only gets you in but gives you access to table games like ping pong, billiards and shuffleboard.
April 24th at the Outpost Saloon in Waterford Jimmie Menezes brings Comedy at the Outpost Saloon. No cover and drink specials.
April 25 is Comedy Night at Famiglia Bistro hosted by Roman Guzman. Ngaio Bealum from Netflix will headline. Going to sell out–you've been warned
Happy April! I'll be working on my taxes.
Comments
comments