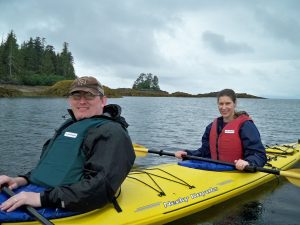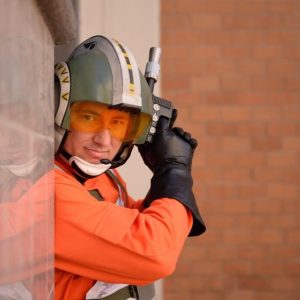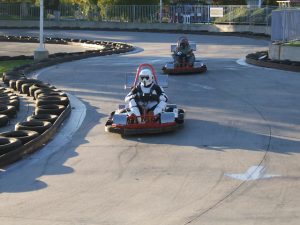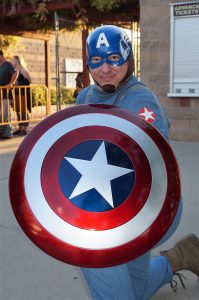 It is Featured Friday and this week we have put the questions to Scott Simpson- who you have seen if you have gone to any of the costuming events around Modesto and surrounding areas. His passion for the community is truly inspiring. 
Name: Scott Simpson
Home Base: Hilmar, CA
What do you do?
Staff Services Analyst for Stanislaus County Behavioral Health and Recovery Services
What is your Story?
I'm originally from Evansville, IN.  I was introduced to storytelling at a young age by my mom, who was a big reader.  I spent a lot of time growing up in libraries, tearing through every science fiction and fantasy book I could get my hands on.  That trend continued all the way through school, where I was just about your stereotypical nerd.  My love of storytelling led me to my first job, working as a shelver in the local library, where I was introduced to online bulletin board systems; back in the days before the internet was really a thing.   Eventually, that, in turn, led me to AOL, where I joined an online Star Wars RPG. "Jedi Order: Chu'unthor II".  That group ended up playing a major role in my life as it is there that I met my wife, Pam.  A couple of years after I joined that group, my mom passed away during open heart surgery.  Then I got laid off from my job as a computer technician, so I was looking to make some changes and wanted out of southern Indiana.  I reached out to my friends in the role-playing group looking for ideas, and Pam suggested that I could come to California and stay with her family while I got my feet under me.   Fast forward a couple of years and the role-playing group arranged a trip to meet up in Indianapolis for Star Wars Celebration II.  It was there that I had my first introduction to the costuming community, and especially the 501st Legion. We attended an orchestral production of the Star Wars soundtrack at the convention and during the Imperial March I leaned over to Pam and said, "The only thing that would make this better would be if there were Stormtroopers." Almost immediately after that, the doors all around the amphitheater blew open and in came the troopers.  I knew then and there that I needed to do that.  After getting home from the convention, I won tickets from one of the radio stations for the charity premiere of "Attack of the Clones" at Brenden Theaters.  (I knew that Teebo is the Ewok that stole the speeder bike in Return of the Jedi.)  When we got to the theater, the Central California Garrison of the 501st was there greeting people.   That only solidified my desire to have my own trooper costume.   Not too long after that, I had my own trooper costume, a Biker Scout from RotJ, and I joined the 501st.  Not too long after that, Pam joined as well, and for over fifteen years now, we've been proud members, participating in hundreds, if not thousands of events in those costumes, doing everything from bell ringing for the Salvation Army at the mall to marching in the Rose Parade as a stormtrooper.  While I got my interest in storytelling and science fiction from my mom, from my dad I developed an interest in charitable and community events after seeing the work he did with the Shriners.  The 501st and the other costuming organizations I joined along the way have helped provide an outlet to bring those two interests together.  To help get others locally interested and help get access to some of the amazing experiences I've had, I also founded the Central Valley Costumers group. 
Passionate About: Using costuming to help the community.
How did I know: The first time I did a hospital visit in costume and had a parent tell me that their child hadn't even smiled in weeks, but laughed and engaged to play with the troopers visiting, I knew I was in the right place.
Project or accomplishment that you are proud of?
There are two things that I've done that I consider important.   First, building the costumers presence in the Modesto Festival of Lights Parade. For around 10 years we've been participating in that parade, and every year it typically becomes our most highly attended event, combining members from every seven different costuming groups to all come together for one goal.    The second one is the founding of the Central Valley Costumers.   The group has grown to have well over a hundred members, brought friends together who may have never even met otherwise, and given people the opportunity to engage and be a part of a community. 
What's next for you?
Next up for me will be finally completing my Mandalorian costume to the standards needed to join the Mandalorian Mercs Costuming Club, and then it's time to figure out what costume needs to be constructed for Star Wars Celebration in Anaheim in 2020.
Where can we find you Online?
The Chris Murphy Question: Beatles or Rolling Stones?
Neither, to be honest, um, Zepplin?
Comments
comments
Middagh Goodwin LIVES Music. He has been booking and promoting Music, Art and Comedy for years in the Central Valley. He ran the award winning Plea for Peace Center in Stockton for 5 Years and has booked bands from A-Z. Middagh is beginning 2016 with a new position at the Gallo Center for the Arts and celebrating Beat Happy! Music's 30th Anniversary. Read the MAMAView every month and a the Needle Drop 52 Records 52 Weeks.