FitView: Get The Balance Right
By Efren Martinez
Merry Christmas and Happy Holidays. This is my favorite time of the year! The smell of wood-burning fireplaces is in the air along with all those yummy holiday baked goods in the oven. This also being the two times a year that I personally let somewhat loose with my nutrition. On my Birthday I always indulge with my favorite brownie a la mode and during Christmas, I look forward to being the taste tester for my wife's Christmas cookies. A very important job since it's up to me to make sure the cookies taste good and yummy.
I know what you are thinking. How is this going to help you to continue your healthy lifestyle? Well, all year long we strive to make the right decisions when it comes to our health, exercise and nutrition and that's a good thing. In my opinion, it's not healthy to deprive yourself all year long without enjoying the taste of life or in this case the taste of rich high-calorie food. This is why I am encouraging you to break from that for just a bit during the Holiday's and especially enjoy this Holiday Season. No doubt this year has been extremely challenging in every direction for us due to the pandemic. So I'm encouraging all of our friends to have that second slice of pumpkin pie, go for that second helping of stuffing or eat another gingerbread cookie. But, you know there's always a "but," do it with some control and moderation. This means go for that extra slice of pie, but don't eat the whole pie! Save some for tomorrow and the next day. I admit I've never been one to see food as an indulgence, instead of as a source to fuel my next workout. This is why Holiday's are such a big deal for me. After a year of eating as clean as I can when I indulge in eating something outside of my regular nutrition it's like eating it for the first time all over again. It's an amazing feeling! Still, this can also be a test of one's self-discipline to not go into a food coma.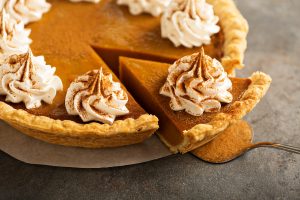 Indulge yes, but with discipline. You'll find that when you do you'll enjoy your treat all that much more. Ok so here's the offset. There is always a price to pay for any indulgence of food. So don't tax yourself too much with an extra workout. My advice is to go for a family walk after those big meals to offset the holiday high calories. You will find that when doing this the balance sets in just right when it comes to fitness and holiday food. Friends enjoy your Holiday knowing that after the first of the year things get very exciting for all of us. We begin our new fitness goals and challenges. Merry Christmas and Happy Holidays!
Follow me at www.facebook.com/QuakeFitness & www.facebook.com/quakedjs
I answered the call back in 1983; mixing Music and Entertainment with an eccentric European style has always come easy for me. In the early 80's I was the Disc Jockey for most of the high school dances in Modesto. In the late 80's I found myself in Hollywood working as a dancer and sound engineer for various professional recording industries. In 1990 my wife of 25 years and I started (The Quake Mobile DJ ®) which was seeded from San Francisco's 1985, The Quake, radio station that only lasted a short while on the air. 26 years later The Quake Mobile DJ is bigger & better than ever in the Entertainment industry. Real-Estate, photojournalism, event promoter, saving animals, travel and fitness are a few other of my interests. I also enjoy motivational speaking to children and to those who are struggling with addiction. In my life, I have always been a very direct person and once I see a goal I won't quit till I've achieved it. But out of all of the above I feel in my heart that the best inspiration in my life is my wife and my love for the faith that I practice. Phil 4:20