Go Modesto: VMI Rocks
The Valley Music Institute year-end concerts will take place the year at Harvest Moon 1213 I St. Modesto, December Wednesday, 9 at 6 pm, Sunday 13 at 10 am, and 16 at 5 pm. Several bands from the school of rock will perform each night, schedule to be determined. Each year VMI turns out some of the best youth groups(Out of Control, Indie Daze, Identify Us, Zero Gravity, Kid Row) in the area and over the years have won several Modesto Area Music Awards for youth bands and events. Make your reservations or plan to tune in for these performances streaming on the ModestoView Facebook page.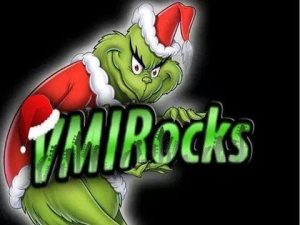 Middagh Goodwin LIVES Music. He has been booking and promoting Music, Art, and Comedy in the Central Valley for years. He ran the award-winning Plea for Peace Center in Stockton for 5 Years and has booked bands from A-Z. In addition, he is the managing editor of ModestoView and writes the MAMAView and GeekView. Middagh works with the Modesto Area Music Association and books Music in the Plaza. In addition, he owns and operates Graffiti-Con, where cars and pop culture intersects. More recently, Middagh has been working with the Graffiti USA Classic Car Museum, helping to create unique events that help raise funds and awareness of the museum and its mission. On top of that, you can tune into one of two shows that Middagh Goodwin hosts on KCBP 95.5 FM; This is SKA and MAMA Radio.