Holiday View
By Middagh Goodwin
Tis the Season and good tidings too all. None of us have experienced a year quite like this before in our lives and we can all enjoy a bit of Holiday Cheer. Enjoy these annual events in their altered states and remember to be kind to each other(Santa is watching.)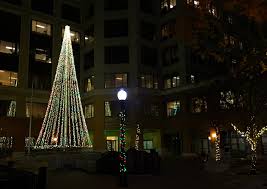 This years annual Parade of Lights Celebration will have a twist, Floats and displays will be stationary and the viewers will drive the along the route to enjoy the lights and decorations, kind of a parade in reverse. Things will kick off at 5:30 on December 5th in the 10th Street Plaza with the Annual Tree Lighting(which traditionally ends the evening events.) The route runs from 17th and I street to the 10th Street Plaza.
The Christmas Light Experience will be taking place at Shelter Cove located at 4242 Coffee Rd, Modesto. December 1st to the 24th from 6-9 pm each night. There will be a drive thru Santa's Village, live action nativity scene, Christmas Tree Lane, over 150,000 lights and Christmas music.
December 5th through Christmas the homes on Monfett Rd(near Symrna Park) in Ceres will decorate Christmas Tree Lane. This is a holiday tradtion done each and every year. Drive or Walk(socially distanced).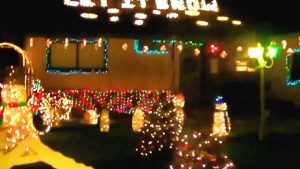 The Turlock Christmas Parade will take place at the Stanislaus County Fairgrounds 900 N Broadway on December 4th. Like in Modesto you will stay in your car as you cruise along checking out the lights, decorations and displays.
Escalon has scheduled their annual Christmas on Main Parade of Lights on December 12th 5:30 pm. This will be a drive thru event like Modesto and Turlock, with decorated storefronts and stationary floats.
All events are subject to change or cancellation based on State and County COVID restrictions.
Middagh Goodwin LIVES Music. He has been booking and promoting Music, Art and Comedy for years in the Central Valley. He ran the award winning Plea for Peace Center in Stockton for 5 Years and has booked bands from A-Z. Middagh is beginning 2016 with a new position at the Gallo Center for the Arts and celebrating Beat Happy! Music's 30th Anniversary. Read the MAMAView every month and a the Needle Drop 52 Records 52 Weeks.