GoOakdale: Rodeo Returns
Returning after a year and a half break the 69th Annual Oakdale Rodeo will take place this year on August 14th and 15th at the Oakdale Rodeo Grounds. The Oakdale Rodeo Parade starts at 9 am on Saturday the 14th beginning at Oakdale High School and heading down E Street to the SaveMart. The Grand Entry is at 5:30 PM Saturday and 1:30 PM Sunday. The Rodeo history goes back to 1946 and the Oakdale Saddle Club held their first pro rodeo in 1954 and has been hosting the event ever since. Tickets are $15 in advance and $20 at the gate. The Rodeo will return to its regular dates, the second weekend in April 2022. For more information http://oakdalerodeo.com/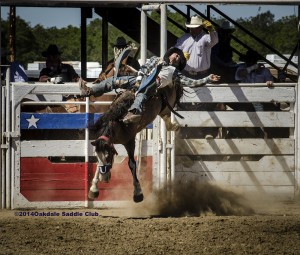 Middagh Goodwin LIVES Music. He has been booking and promoting Music, Art, and Comedy in the Central Valley for years. He ran the award-winning Plea for Peace Center in Stockton for 5 Years and has booked bands from A-Z. In addition, he is the managing editor of ModestoView and writes the MAMAView and GeekView. Middagh works with the Modesto Area Music Association and books Music in the Plaza. In addition, he owns and operates Graffiti-Con, where cars and pop culture intersects. More recently, Middagh has been working with the Graffiti USA Classic Car Museum, helping to create unique events that help raise funds and awareness of the museum and its mission. On top of that, you can tune into one of two shows that Middagh Goodwin hosts on KCBP 95.5 FM; This is SKA and MAMA Radio.