La Flaca Explosiva! An Interview with Marcella Arguello
By Middagh Goodwin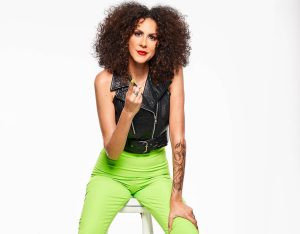 Marcella Arguello has been called the greatest export from Modesto since George Lucas, and that is not an exaggeration. After dropping out of college and moving to LA to pursue a career in comedy, she has achieved great success. She has performed on the national comedy circuit, has several TV credits, a hit comedy album "The Woke Bully", and an HBO Comedy special "Bitch Grow Up". On August 18th, she will headline at the State Theatre. Doors open at 7 pm and the show starts at 8 pm, with Lydia Popovich as the opening act. Tickets range from $35 to $100 for VIP tickets.

MV-You were raised in Modesto and graduated from Johansen High School, how does it feel to come back home and headline the biggest stages that Modesto has to offer?

MA-I am very pumped! I went to so many shows at The State as a youngster and it's gonna be pretty cool to headline such a beautiful and historic venue. I hope all my local groupies show up!

MV-In 2009 you won the first-ever Modesto Area Music Award for comedian, since that time you have gone on to rack up accolades, tell us about a few that stand out.

MA-It's always nice to be awarded anything for doing my favorite thing but getting recognized this year by the Mayor of Modesto, Sue Zwahlen, for my HBO special was a stand-out moment in my career. Next stop: her job.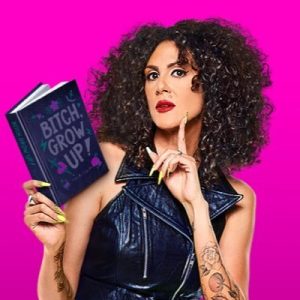 MV-How does it feel to join such legends as Margaret Cho, DL Hughley, Eddie Griffin, Steve Harvey, Janeane Garafolo and so many others with an HBO comedy special(Bitch Grow Up)?

MA-Surreal. I'm also glad the half-hour special is making a strong comeback. We were introduced to so many comics in the 90s via half-hour specials, I think it's a perfect way to get a nice dose of someone and their style. And I won't be doing any material from that special at The State so make sure to watch it before you come out!

MV-You produce your own monthly comedy showcase Woman Crush Wednesdays, which features up-and-coming as well as nationally-known female comics. How does it feel to give the next generation a chance to shine on stage?

MA-Crazy story. I went to watch Bill Burr at The Forum in Los Angeles, a huge stadium for comedy. His opener was this brilliant young comic I know, Bianca Cristovao. So, after the show, I'm chatting it up with Bill and I say how dope it is for him to give a young woman such a glorious opportunity and he tells me, I kid you not, that he saw her at MY show Women Crush Wednesdays and that's why he booked her! It made my little Grinch heart grow three sizes that day. It's been unbelievable to hear these types of stories come out of a show that means so dang much to me. I wish everyone was down to help everyone but we all know that's not the case. But I certainly love it.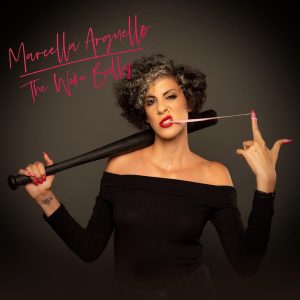 MV-Your debut comedy album The Woke Bully(called one of the best comedy albums of 2019), debuted at #3 on the Billboard Comedy charts, do you have a follow-up planned?

MA-Yes! My next album should be dropping soon, it's called Mercury in Reggaeton because it was one of the worst headlining weekends I've ever done. EVER! Everything went wrong! And we still managed to put together a really fun and wild album. It's not just material like the first album, there was a lot of audience participation, which as we've learned from internet clips, is such an unpredictable ride. A lady ADMITTED to drugging her husband, I had a blast making fun of her. So yes, VERY different from the first album.

MVAnything else you would like our readers to know?

MG-My opener Lydia Popovich is so freaking funny. I cannot wait for people to see her.

MV-Final Question(this is the patented Chris Murphy question) The Beatles or the Rolling Stones?

MA-Well, my dad loved The Beatles so definitely them!

Find out more about Marcella Arguello at www.marcellacomedy.com and buy tickets for her show at the state at www.thestate.org
Middagh Goodwin LIVES Music. He has been booking and promoting Music, Art, and Comedy in the Central Valley for years. He ran the award-winning Plea for Peace Center in Stockton for 5 Years and has booked bands from A-Z. In addition, he is the managing editor of ModestoView and writes the MAMAView and GeekView. Middagh works with the Modesto Area Music Association and books Music in the Plaza. In addition, he owns and operates Graffiti-Con, where cars and pop culture intersects. More recently, Middagh has been working with the Graffiti USA Classic Car Museum, helping to create unique events that help raise funds and awareness of the museum and its mission. On top of that, you can tune into one of two shows that Middagh Goodwin hosts on KCBP 95.5 FM; This is SKA and MAMA Radio.