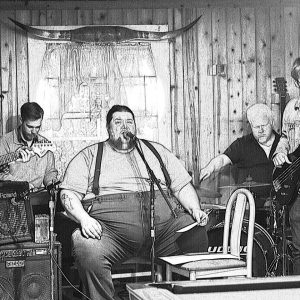 BluesView-Love Regardless
By Earl Matthews
Hello everybody and welcome to February. Now whether you are in or out of love, the blues is going to be just what the Doctor ordered for this month. As I looked for shows this month, I came up a bit short on local options beyond what I have booked so I am going to share some stuff a little out of town in case you might want to go for a drive.
On February 1st you can see me at Ralston's Goat for Poorhouse Millionaires and Friends music and comedy night. On the 3rd we take a trip to Santa Cruz to the Catalyst, upstairs in the new room.
On the 9th I will be with the Poorhouse Millionaires at the new River's Edge for some fun and music. Back at the River's Edge on the 10th, they are welcoming Marty O'Reilly & The Old Soul Orchestra to the stage; Gonna be a party in the Ferry that weekend.
Over at Moe's Alley in Santa Cruz on the 11th Chris Cain will be giving a complete demonstration on how to kill on guitar.
One of my must-see bands in coming to Moe's Alley on the 16th, Phil Alvin's The Blasters will be taking the stage, and I wish I were going to be there. If you go, drop me a line to brag.
If you like to ride the rails, on the 17th, I will be with the Poorhouse Millionaires on the Sacramento River Train for a few hours of great views and live music. Later that night you can check out Dennis Jones over at the Torch Club in downtown Sac. Dennis is an incredible guitar slinger and an excellent front man. On the 23rd you have another chance to see Big Earl's Poorhouse Millionaires at the 108 Sports Lounge in Riverbank. Great room, come check us out. We are back on the Train in Sac on the 24th.
That is all for me folks, have a great month and I hope to see you out at a show.
Feb
1st Poorhouse Millionaires and Friends at Ralston's Goat 8pm
3rd Poorhouse Millionaires at the Catalyst in Santa Cruz 9pm
9th Poorhouse Millionaires at The River's Edge in Knight's Ferry
10th Poorhouse Millionaires at the Sand Bar in Capitola 9pm
10th Marty O'Reilly & The Old Soul Orchestra at the River's Edge in Knights Ferry
11th Chris Cain at Moe's Alley in Santa Cruz
13th Poorhouse Duo at Bauhaus 6pm
16th The Blasters at Moe's Alley in Santa Cruz 8:30pm
17th Poorhouse Millionaires on the Sacramento River Train
17th Dennis Jones Will be at the Torch Club in Sacramento 9pm
23rd Poorhouse Millionaires at the 108 Sports Lounge in Riverbank 9pm
24th Poorhouse Millionaires on the Sacramento River Train
27th Poorhouse Duo at Bauhaus 6pm
Comments
comments
About the Author: BigEarl