MAMA2021

By Middagh Goodwin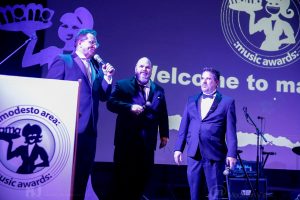 The Modesto Area Music Awards did not take place in 2020 and was sorely missed. Last night we celebrated Live Music in the 209 in style once again and raised our glasses to toast the MAMAs turning 21 and all the great talent, the venues and the fans that support.
The show was stripped down and ran smooth, thanks to everyone behind the scene, Jenn Allsup managing the stage, Mark Oesau running sound, Justin Brown on the projector, Carlos Rodriguez handling the live stream, Michelle Powers for verifying the votes, Michelle Andretta Silva and Erik Andersen checking in the attendees, MJ Mangano, Efren Martinez and Kevin Phal taking pictures and of course the staff and volunteers of the State for taking care of everything else.
Awards by Beeler Industries were brought out by ModestoView Youth correspondent Grace McNamara and Chris Murphy, Chirs Ricci and I hosted the show. We had a few guest presenters, Darin Morris presented the Youth, Amie Astelle the Americana and Chris Teicheira the Comedy. Nine LifeLine Awards were presented to select people/events that made life a little more enjoyable over the pandemic.
As always some we had some stellar performances this year by the Ava Grace Trio, Identify Us, BluesBox Bayou Band, Pacific Lung, David Perez Band and A Gathering of the Vibes with the MAMA Allstar Chorus.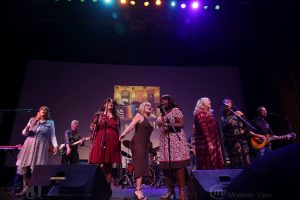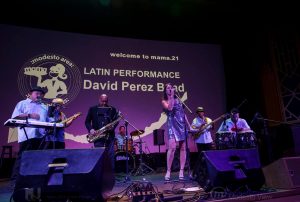 You can watch the entire show here http://ow.ly/1n5C50GuEzK
Once again congratulations to all the #MAMAnees and every performer and venue that host live entertainment you make living in the 209 a little brighter. Take a friend out have a drink and tip a musician this weekend.
Here are your 2021 Winners
Singer-Songwriter/Unplugged-Zoey Rae
Jazz/Blues-High Street Blues Band
Event-ModStock
Bar/Cafe/Restaurants-Ralston's Goat
Blue Collar-The Neighbor Sound
Hard Rock/Metal-Triple D
Youth Band-Nothing Rhymes With Orange
Punk-The Flowers
Americana-Tiffany Rose & The Outlaw Hearts
DJ-DJ Tease
Comedian-Serena Gamboa
Hip Hop-Oscar Goldman
Alt/Indie/Pop-Sundust
Latin-David Perez Band
Lifeline Awards
Chief Gillespie
Neil Buettner
Middagh Goodwin-ModestoView
Mike Shelton-Ralston's Goat
Abraham Steve Mackey
Roman Wagner-Rivet's/P.Wex/Nino's/Boardroom/Retro
Couchfest
KCBP 95.5 FM
Margaret James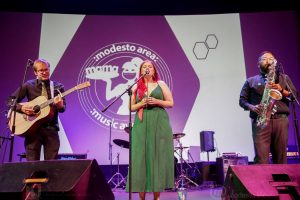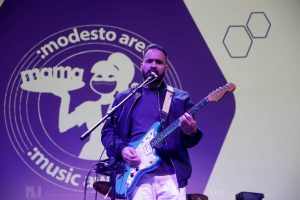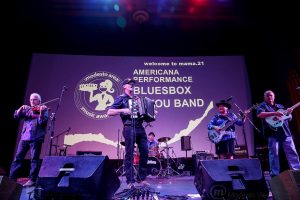 Middagh Goodwin LIVES Music. He has been booking and promoting Music, Art and Comedy for years in the Central Valley. He ran the award winning Plea for Peace Center in Stockton for 5 Years and has booked bands from A-Z. Middagh is beginning 2016 with a new position at the Gallo Center for the Arts and celebrating Beat Happy! Music's 30th Anniversary. Read the MAMAView every month and a the Needle Drop 52 Records 52 Weeks.