MAMAView: Another Year Older
By Middagh Goodwin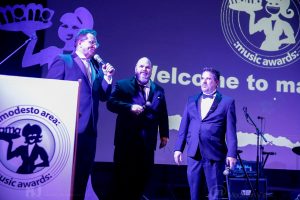 Another year down, another year older, congratulations to all the winners and good luck to all the #MAMAnees on being winners next year. It is so important to support, nurture and grow our local arts scene. Venues and artists alike please email your gigs to events@modestoview.com so we can add them to our calendar and possibly the Top Ten list. This is one of the best ways for you to stay on the MAMA radar and it is free promotion.

This year Lifeline Awards were given and Mike Shelton owner of Ralston's Goat and Roman Wagner owner of Nino's, P.Wex's, the Boardroom, Rivet's and Retro both received an Award for keeping live music going, They book about 85% of the musicians and DJs in Modesto 3-4 days each week.

Some upcoming events that you should mark your calendars for here in Modesto and Stanislaus County. November 6th there will be a reggae dance party at Congregation Beth Shalom with Honey B and A La Lune. Put on your dancing shoes for a Rockabilly at the Speakeasy with Motel Drive and Tony T and the Pendletons on November 13th Literally around the corner and the next day on the 14th at VMI catch Dirty Cello, True South and Float On performing. Don't miss some fantastic blues music with Big Earl & the Cryin' Shame with Gravel &  Grace at the State Theatre on November 20th. Every Thursday you can come out and enjoy or if you are so inclined come out and perform at Ralston's Goat with the David Dow Jazz Jam.

Rockin Holidays will be back this year and kicks off on December 4th and run Thursday-Saturday until the 23rd. Hope to see you out enjoying the music, the lights, festive cheer in the 10th Street Plaza.

It is going to start getting colder and we are still not out of the pandemic yet so please keep wearing those masks and social distancing especially if you have not been vaccinated. Outdoor events do not thrive in the wintertime but viruses do. So do everything you can to stay healthy and help keep the music and arts economy healthy and strong too.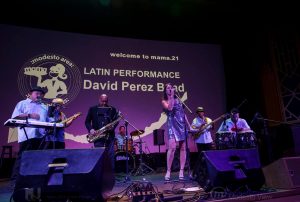 Middagh Goodwin LIVES Music. He has been booking and promoting Music, Art and Comedy for years in the Central Valley. He ran the award winning Plea for Peace Center in Stockton for 5 Years and has booked bands from A-Z. Middagh is beginning 2016 with a new position at the Gallo Center for the Arts and celebrating Beat Happy! Music's 30th Anniversary. Read the MAMAView every month and a the Needle Drop 52 Records 52 Weeks.