Unplugged/Singer Songwriter View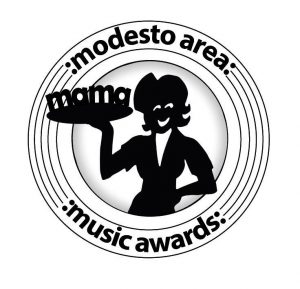 By Patty Castillo Davis
Unusual unexpected imagery is the calling card of a great Songwriter. Creative replication is the expectation we have for an Acoustic artist. Our local scene is ripe with talented musicians of the Unplugged/Singer-Songwriter genre. Usually a solo act, these Troubadours are chasing leads, booking their own gigs most of the time, and inventing ways to make themselves stand out in a sea of many. Funding their own opportunities, these folks usually take jobs for less than stellar pay. Solo Acoustic is not a niche known for dance ability, so this type of work is more than merited, and you never leave home without your tip jar. The premium is in the positive response of the audience when they appreciate your original composition or your unorthodox arrangement of a classic cover. Job well done.
Since 2001, The Modesto Area Music Awards category for Unplugged Artist has declared many incarnations to serve the tone of the scene. All of these musicians have written original music, however, the majority are interpreters of our favorite top radio hits. What gives this category a remarkable distinction is the vast cross section of styles represented.  Here are the 2016 MAMAnees in the Unplugged/Singer-Songwriter category.
Nathan Ignacio-Known as The One Man Band, his style is straw in your hair Folksy. He released an original album- A Step Behind-a Graphic Novel and CD Volume 2 in grandiose style earlier this Spring. He boasts about his extreme visibility as you can find him gigging most every night of the week, serving up his brand of the cover tunes you love. At one point in time, Ignacio was a member of 7 bands. Nathan plays many instruments, is an active touring artist, and has opened for BB King as part of the Poorhouse Millionaires band.
Roy Dean- An artful, realistic Songwriter who composes from a place of humility, is a resident artist at The Cozy Corner Tavern in Livingston, Ca. He is proud to own that he is heavily influenced by Country and Western music.The 17 track album Bad Luck and Bones on the Indie label Ruckus in the Records is his sixth released  album of original music. Dean is generous in his songwriting by letting us inside his life and generous in his support and kinship with his fellow writers. Touring is prolific as he is invited to perform at many music festivals each year and he is a committed member of the 52 Week Club. Most recently he shared a lineup with Grand Ole Opry and Rockabilly Hall of Famer Don Maddox.
https://roydean.bandcamp.com/album/bad-luck-bones
Joe Barretta-Has found great success as a solo artist, studio sideman and in syncing his music in television, commercial jingle writing and for Portuguese artist Chico Avila. Joe's writing style is a fusion of Contemporary Jazz and Pop, heavy with pristine vocals and nicely layered harmonies and descants. You can purchase both his original  CDs recorded in Nashville by Mark Polack- Barretta and Not Satisfied on Itunes, Amazon, and IHeart Radio. His guitar prowess is his signature during live performances and he has shared the stage with Clint Black, Charlie Musselwhite, John Hammond, Cornelius Bumpus, Chad Smith, Sonny and Brownie McGhee and much more. Last November he opened for Dwight Yoakum as the Lead Guitarist for The Patty Castillo Davis Band which are nominated in the Americana category.
Dan Vallerand-Music and Comedy describe this artist whose performances include audience participation, personal interaction, and exaggeration. He is a favorite at open mic nights. He describes himself as a player of "atypical acoustic music, primarily influenced by standard musician influences, emotional and psychological baggage" creating parodies and poking light-hearted fun of Rock music. Authentic and quirky, his set reminds you of the songs you forgot you loved. Vastly creative and original you must catch Dan around the area and prepare to be entertained by a set full of laughs, costumes, props and singalongs.
Tractor Boy-Earnest and hard working and a grateful perpetual gigger who has played more Dive bars than he can recall but performed on the Gallo Center for the Arts stage this is Chris Ward. Tractor Boy's music style is described as, "If Andrew Dice Clay and Johnny Cash had a baby", it is Americana-Rock- Comedy. A "Lifer" he has been playing since the beginning and started with a drum kit as a child and taught himself to play guitar. He has taken turns at being a band member in various projects. All along his adventures in music, he has continued to write original songs. Tractor Boy's cd is entitled, Give It Up For Decent. Touring has taken him from one California Coast to the next and across the nation to the Crossroads, yes, THOSE Crossroads, I wonder if he made a deal?
Mattea Overstreet-Self described soul singer making waves in Cali who cooly interprets covers- that is Te'a. She cut her teeth at the Queen Bean's Sunday open mic as a featured artist with a great fan base. With her guitar in hand and silky smooth voice, she brings a jazzy swagger to her performances. Overstreet is the perfect fit for the Coffee House and Wine Bar venues. Well over 7 years and 800 YouTube subscribers later, Mattea has made a name for herself as a Bohemian translator of multi genres of music given a brand that is only hers.
www.youtube.com/matteaoverstreet
Chris Doud-Here is a three-time MAMA winner and one-half of the two front-men in The Good Luck Thrift Store Outfit. Chris Doud has had tremendous success with his every endeavor-solo shows, tours, crowd funding projects, everything he touches turns to gold. Doud's song stories cross over Country with Folk, Roots and into Americana. His music is invested in experiences of childhood, trials of life and keeping the faith. He is the Administrator of the local Facebook 52 Week Club that serves as outreach, creative psychiatry and fosters kinship among songwriters.
www.facebook.com/chrisdoudmusic
Francesca Bavaro-Francesca Heyward, a Musical Theater veteran, and accomplished Opera Singer made the exodus for the opportunities of L.A. and returned Francesca Bavaro the Pop vocalist. Fortunately for Modesto, her fluid, beautiful voice has garnered her great success here because of her personal treatments of cover songs. Bavaro's vocals are en pointe and on trend in the vein of Demi Lovato and Lana Del Ray. Bavaro stands out as the only artist on the list whose instrument of choice is the piano. It could be said she is the "unofficial resident artist" for the Gallo Center for the Arts as she has opened many National shows there and is a past Valley's Got Talent winner. With 1000 subscribers to her YouTube presence, for the past 7 years, she has exhibited her foray into composing and has won the MUMFest Songwriting Contest.
http://www.facebook.com/operachick209
Jordan Waters-This high profile, hard working artist has discovered the key to self-promotion. Waters is comfortable playing for intimate crowds in a Café setting to larger events with the potential for thousands of audience members. That fact that he engages his fans in his choices and asks for requests for his upcoming cover shows  demonstrates that he is about the music first. His EP Beside Myself is available at loudr.fm. He is currently working in the recording studio on new material.
Willie Hines-Former Lead Singer, guitarist, and songwriter for the Rock bands, The Lights and Jet Red during the 70's, 80's into the early 90's. Early on he was influenced by James Taylor, Neil Young, and Dan Hartman. Hines released his first solo album, YEAHRIGHT in 2000. Prolific on the scene throughout the Central Valley and boasting a loyal fan base, Willie continues the big draws at his live performances, including an inspiring solo at last year's MAMA Awards ceremony at the State Theater. His newest project, "Letters to Maria" is in its final stages of productions and is an ode to his wife.
All of these artists are great and just a sample of the many phenomenal singer-songwriters the region has to offer. Go out and see some or better yet all of them perform live, pick up their music and support your local talent.
Voting for the Modesto Area Music Awards is live at www.modestoareamusic.com/vote