MAMAView:20 Years of Music Awards
By Middagh Goodwin

20 Years ago Chris Murphy and Chris Ricci got together with an idea to put on a local music awards show, similar to the Grammy, the Bammy or even the Sammies, but for bands and musicians from Modesto and the surrounding area. Thus the first annual Modesto Area Music Awards(MAMA for short)was born. The first year took place at Club Maxx at the DoubleTreee with only seven awards with Flying Blind taking it for P3(Power Punk Pop Rock), Built for Hard Rock and X-Fest for Large Event. The award show has grown to include 26 different categories from Latin to Large Event, Bar to Blues. About 20 of the coveted carhop trophies are given away each year with the inclusion of the dashboard mama going to categories of one added a few years back. 
October 15th the Modesto Area Music Awards will take place at the Historic State Theatre which has been the home for most of the last 19 years except for being held at the Fat Cat 2005, the Gallo in its opening year 2007, and DoubleTree Grand Ballroom in 2011.
This year the MAMA will continue to recognize our outstanding musicians, venues and events and pay tribute to those who have helped build the local music community for the last 20 plus years. There will be some very special guest presenters and performances from past winners. For those who are unable to attend, you can watch the event streaming live on modestoview.com. 
Voting will go live Mid-August until Midnight October 13th. We encourage everyone to check out all the nominees, see the performers live, check out the venues, bars, restaurants and cafes. Have fun getting to know new bands and old favorites so you can vote for who you think best deserves to win. You are the academy, and your votes decide the winners. 
For those hoping to be nominated, make sure you keep us up to date on everything you are doing, send your gigs to events@modestoview.com, and we will add them to our online/print calendar. Create an account at plinkyou.com so we can easily find you and listen to your music, watch a video and see your list of upcoming performances. 
We are all looking forward to sharing the mamanees with you this year and finding out who wins this fall.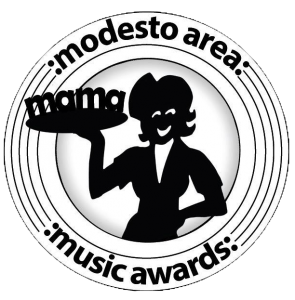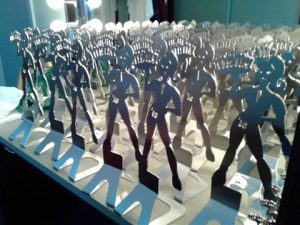 Comments
comments
Middagh Goodwin LIVES Music. He has been booking and promoting Music, Art and Comedy for years in the Central Valley. He ran the award winning Plea for Peace Center in Stockton for 5 Years and has booked bands from A-Z. Middagh is beginning 2016 with a new position at the Gallo Center for the Arts and celebrating Beat Happy! Music's 30th Anniversary. Read the MAMAView every month and a the Needle Drop 52 Records 52 Weeks.