By Brandilyn Mitchell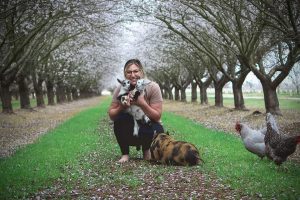 You might've seen Mazzeltov Farms Soap at at the Christmas in the Country barn market-which is where I was introduced to them via the "Fierce" soap bar. Oh goodness that bar is heavenly. Mazzeltov is a female run, handcrafted bath and body company, specializing in handcrafted goat milk soap. Owner Bethany Riner formulates everything with the highest quality ingredients (as locally as possible), and promises to always deliver products that are free from sulfates, phthalates and parabens. All of their products have fresh goat milk from their own little herd of goats! They make cold process soaps, which means they have full control of all the ingredients from start to finish, providing you with a product that is safe for your whole family. All their soaps are made in small batches, cured and cut by hand.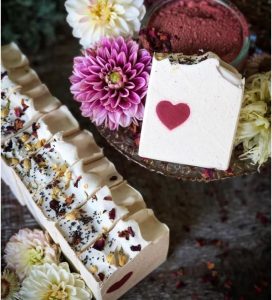 A love for goats came first for Bethany. She bought 2 goats and began milking them. Right away she started making goat milk cheese, ice cream, butter, yogurt, etc. She had so much milk that she decided to try her skills on goat milk soap. The whole venture started off as gifts to friends and family and they loved it so much, she opened an Etsy store in 2016. It took off! In 2021 she was selling at farmers markets and her business was booming.

Curious about the new store and excited for the grand opening, I had the following interview with Bethany:
MV: What's your favorite part of raising goats?
BR: I raise Nigerian Dwarf goats and I love their playfulness. They are definitely fun to have around.
MV: Was there a certain experience or product that got you into soap making?
BR: Just having an abundance of goat milk and trying to use it all up! My friends and family insisted they loved it and I needed to pursue this further.  
MV: What's your favorite part of the process?
BR: Being able to have full control of the product. I get to choose every single ingredient I use. Knowing clean ingredients are in each bar gives me peace of mind!  
MV: Do you have a favorite scent?
BR: I love our Trippy Hippie essential oils bar! It is Orange and Patchouli. I was never a fan of Patchouli but when mixed with orange essential oil it is my favorite!
MV: Why did you choose Waterford for the store location? What are your plans and goals for the store? BR: I loved the creative side to making soap and I saw how much of a demand there was for natural goat milk soap so that's when I knew I could make this a business. Waterford is a small town and I love that. My family is a big part of my business and Waterford is a central location for everyone. It worked out perfectly. I want our store to be a place where people can get together and have a good time. We will be putting on lotion and soap making classes. Also, we will offer classes/workshops for some of our favorite local small businesses and yes, goat yoga will be in our future!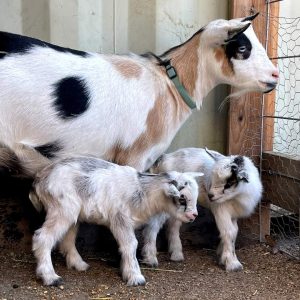 Goat Yoga?! Sign me up, that sounds hilarious! They will have a loyalty stamp card for in store purchases. If you are super environmentally conscious you will LOVE their store. They only use glass and cardboard-both recyclable. Soon they will have refill stations available as well. If you have sensitive skin due to eczema or rosacea, you might give Mazzeltov a try. They have tons of customers who use the "purity" line for troubled skin and hear great feedback! If it helps others, it might help you!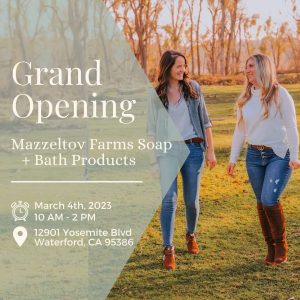 Mazzeltov Farms Soap Shop Grand Opening Info:
When: THIS SATURDAY, March 4th, 2023
Where: 12901 Yosemite Blvd. Waterford, CA 95386
Time: 10am – 2pm
Plan to hangout and enjoy some great food from Flip N Fry Food Truck (you will LOVE the tri-tip loaded fries), and some yummy drinks from Golden Hour Spirits! They have plenty of outdoor seating. There will also be raffle prizes provided by Grow Up Plants, Jessie Messy Candles, Aegean Roots Co., and Masterpiece Coffee Co.

Mazzeltov Farms Soap Store
12901 Yosemite Blvd, Waterford 209-xxx-xxxx
Monday,  Tuesday, Thursday 9am – 5:30pm
Wednesday, Friday 9am – 6:30pm
Closed Saturdays and Sundays
https://mazzeltovfarms.com/
For a list of stores in the areas that carry their soaps visit https://mazzeltovfarms.com/pages/stockist
Over the summer you can find them at the following farmers markets:
-Oakdale Morning Market, Saturdays 8am-11am
-Ripon Farmers Market, Thursdays 5pm – 8pm
-Lodi Farmers Market, Thursdays 5pm – 8pm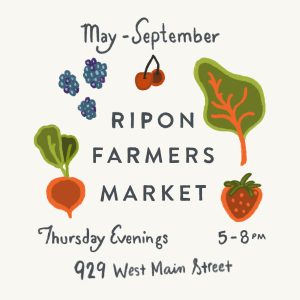 Special MARCH 2023 event schedule 🍀 
A Makers Market @theshoppe_home 
Saturday, March 11th 
11am – 3pm
331 Pine St. Ripon, CA
Wellness Wednesday @studiovfitness 
Wednesday, March 15th
4pm-7pm
4459 Spyres Way, Unit A, Modesto, CA
Murphy's Irish Days @serendipitymurphys 
Saturday, March 18th
10am – 5pm
363 Main St. Murphy's, CA
Bring on the rain, and a bottle of Wonky & Wry's Honey Braggot Ale. Loves to roast marshmallows over a fire.