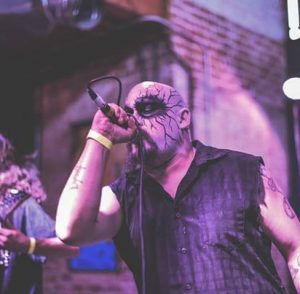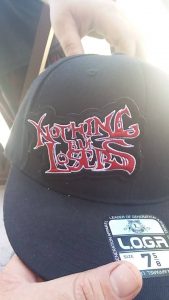 METALView: Modesto's Most Hated
By Eve Oberlander
The wait is over, the day is finally here. Nothing But Losers CD release party!!! Okay, okay, so I've only been waiting for this day for the last seven years since I first came on to the metal scene. Losers were the first band to welcome me with open arms. We've been hanging out and headbanging ever since. I still remember meeting them at Fat Cat, telling them how sick their set was and asking, which one is single. LOL! It's with the greatest pleasure to announce "THE PARTY", please join us Saturday, July 14th, at 2 pm at 2003 Yosemite Blvd. Modesto at The Other Place. The party starts at 2 pm and goes until 2 am. This is how we do, party all day and night! METAL UP! Ten dollars gets you in. Special performances by Sworn To The Black, KDN, From Devastation, The Boneman, Hard Knox, Stigmurder, Under Cover, Manic, Bleeding Athena, Giving The Devil His Due, Fear the Worst, BrokeNoteUnderTone and the one and only, Modesto's Most Hated, Nothing But Losers!!! NBL has a ton of merch for you to purchase. The self-titled album will be $10 or you can purchase package deals that include your choice of a logo etched pint glass or beer mug, patch and cd. My honey, Keith will be recovering from his second DBS surgery and we are still making it out for this show, we can't wait. There will be all kinds of fun with bands, friends, burlesque dancers and a wet t-shirt contest. We are also celebrating Jenna, Nick and JoJo's birthdays. These boys know how to PARTY!!
I'm excited to announce some breaking news, Brent Terry drummer of Better Left Unsaid and formerly Bueller and Brent on Rock 96.7 is in a new band,"LiLana". Formed by Adam Armstrong, LiLana Cajias, Josh Clarke and Brent Terry, the band is a collaboration of MAMA Award-winning band members from Better Left Unsaid, Painting Chaos and Clockwork Hero. Just think guitar rock of the 70's with a new feel to a classic sound and you have an idea of what they bring to the table. The band is working with Adam Ruppel of ProView Studios and will be releasing their first single in late July. The release of the single will also usher in a Music Video as well as the debut show of the band on July 21st at Modesto's The Other Place. Can't wait to catch em' live, you heard it here first.
Comments
comments