Thirsty Thursday is back at Stanislaus Brewing Co. (Modesto's beloved St. Stan's) with weekly trivia night and drink specials!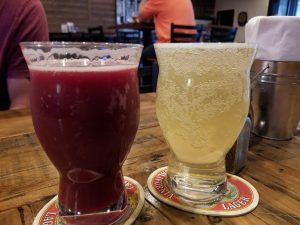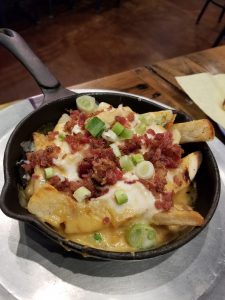 Every Thursday at 7pm, come out with your friends and play a game of trivia via "Kahoot!" using an app on your phone. No teams-everyone plays for their own gain! There's 120 pop-culture related questions that cover music, movies, books, comics, even actors personal lives. Mr. Mitchell and I knew about 80% of them so you have a really good chance at winning some cool prizes.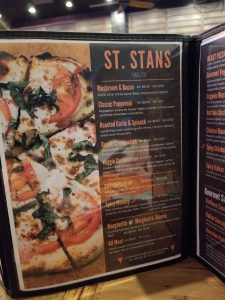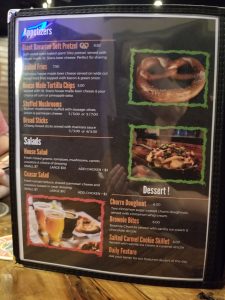 They've expanded their menu to include brick-oven sandwiches and desserts like classic French Dip with au jus and Churro Donuts.  We really liked the loaded fries, too! Did you know the Parmesan cheese is freshly shaved every day? You'll never see freeze-fried cheese balls in here. Their beer repertoire has also expanded and we can happily report that it is a well-rounded beer list for all beer drinkers everywhere. Our favorite on the menu right now is High Water's Campfire Stout, a perfect autumn beer, but if you like ciders they also always carry Indigeny and Tapped Apple.
They offer cauliflower crust on their pizzas, AND they have plenty of vegetarian and vegan options.
We also want to get you excited about the new tap room opening up by the end of the year, so like their facebook page for more info on that! It's going to be a fantastic music/comedy venue with plenty of parking. Sip on, friends!
St. Stanislaus Brewing Co.
1028 11th St Modesto CA 95354
Bring on the rain, and a bottle of Wonky & Wry's Honey Braggot Ale. Loves to roast marshmallows over a fire. Enjoys the mix of cigars and whiskey.