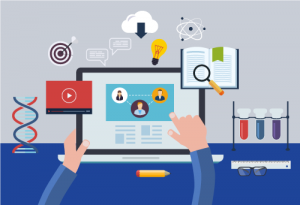 While you are at home why not take the time to explore all the fun, fascinating and educational things to do on the internet? You can download audiobooks or read a magazine on the Stanislaus County Library website. How about taking a virtual tour of a museum or aquarium? There are so many resources to keep your kids occupied and learning at the same time. Many of these are great for the whole family to enjoy together. Do you have any favorites we are missing let us know? We will continue to add new links so check back. 
Scholastic
: Just because the kids are out of school doesn't mean they should stop learning. 
Chatterpack
:  A list of online boredom busting resources, virtual tours, online learning, music and so much more. 
Winchester Mystery House
Virtual Tour: While they may have locked their doors due to the "Shelter in Place" order you can still take a virtual tour for free. 
Open Culture
: You can download the Harvard Classics, other audiobooks, learn languages, and kids educational programs K-12.
SkillShare
: Get your first two months of lessons for Free; Animation, Photography, Writing, Business and more. 
Hyperallergic
: This link will take you to an online article with links to virtual tours of 12 world-class museums, including Guggenheim. British Museum, National Gallery of Art. There are actually 2500 museums you can take virtual tours of. 
YouTube
: There are tons of how-to and educational videos on YouTube, from Photoshop and makeup tutorials to how to work on your car or play the ukelele. Just type in what you want to learn and you will be amazed at what you will find. 
Middagh Goodwin LIVES Music. He has been booking and promoting Music, Art and Comedy for years in the Central Valley. He ran the award winning Plea for Peace Center in Stockton for 5 Years and has booked bands from A-Z. Middagh is beginning 2016 with a new position at the Gallo Center for the Arts and celebrating Beat Happy! Music's 30th Anniversary. Read the MAMAView every month and a the Needle Drop 52 Records 52 Weeks.