T-ShirtView
Wear Your Pride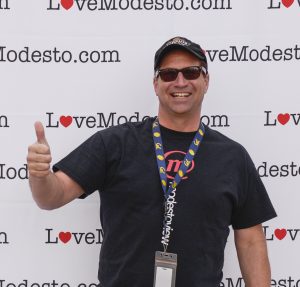 I love wearing my Modesto gear. One of my all time favorite Modesto shirts is my Modesto High School Cross Country shirt. Always makes me feel good. I love to travel and I love wearing my ModestoView t-shirts or my Modesto Graffiti, Porchfest or old X Fest shirts. I only have t-shirts that are from a place I have been or a band I like. The only logo'd shirts I have are from Modesto.
Here are a couple of cool shirts you can get that fly the colors. Oddly enough, you can get Modesto t-shirts at Save Mart or other local stores. Go figure. But no matter what, get yourself a Modesto shirt and wear it with pride! Here are a couple of places you can get Modesto gear.
Glorious Modesto – This is a really cool civid pride campaign and you can find this shirt at Visit Modesto offices.
Love Modesto – This is a great way to support love Modesto with one of Modesto's most popular shirts. Available at www.lovemodesto.com
Visit Modesto has a line of shirts that are all about our authentic Modesto culture and there are a couple of cool items. www.visitmodesto.com
Modesto Graffiti USA has some really fun shirts if you love our classic car culture and want to have a hot-ridding good time. These are available at www.modestograffitiusa.com and soon can be found at the Graffiti USA Car Museum Store.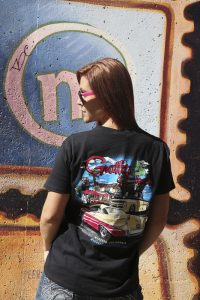 This just popped up on my newsfeed and it is a cool shirt. I don't know how or why it is happening, but it is a pretty cool shirt.