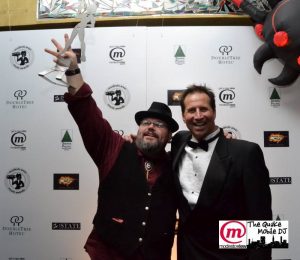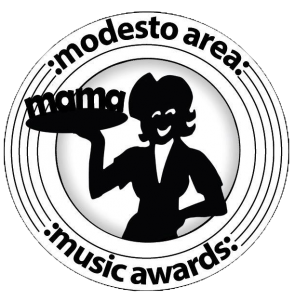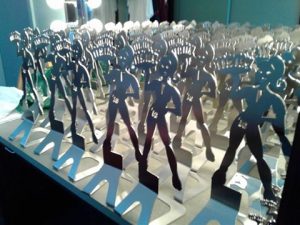 MAMAView
: The Choice is Yours
By Middagh Goodwin
Modesto is fortunate to have so many talented performers in the area. Over the last few months, the Modesto Area Music Association has sifted through hundreds of nominees to narrow down the up and comers, the grinders and the acts that keep on rockin'. We have reached out to venues, promoters, previous winners and fans to find out who we should be paying attention to.
Now it is almost time for you to Vote for who will be the winners of the 2018 Modesto Area Music Awards. Voting will start on August 15th and go until Midnight on October 14th. Remember you only get one Vote so make sure you go through all the Categories from Alt-Indie to Youth Bands. I always recommend going out and catching as many of the nominees as you possibly can to make the most informed decision. Quite often local venues will do MAMAnee showcases to make things easier for you to see several in one night.
Tuesday, October 16th the nominees and their guest will all converge on the historic State Theatre, and the winners will be announced. The show is hosted by Chris Murphy and Chris Ricci, and as always there will be live performances from the pool of MAMAnees. There will be special guest presenters, city and county representatives, radio personalities and more who will be paired up with some of last years winners in each category to help pass the torch. The ceremony is always streamed live and fans and families will not want to miss watching the world over at 
www.modestoview.com.So
 keep your eyes peeled for your favorites to announce their nominations and help them take home the elusive Car Hop Trophy.

We are encouraging all nominees(actually all performers) to set up a Plink account. Plink is a new resource that's goal is to help you play more and in turn, get paid more. Modesto is one of the beta test areas so you all will be able to get in on the ground floor. Here is your link to Plink,  
www.plinkyou.com/modesto
, a donation to the MAMA scholarship fund will be made for every completed account.
Over the last few years, the Modesto Area Music Association has worked hard at pairing those in need with great local performers. We have curated Music in the Plaza, the local stage at the Stanislaus County Fair and PatioFest just to name a few. We are currently working on several scholarships for either Valley Music Institute or Modesto Sound. Our goal is to support and help build a better musical community.
Thanks again to everyone who goes out on a regular basis and supports live performances and the venues, bars, cafes and restaurants that give them a space to play.
Comments
comments
Middagh Goodwin LIVES Music. He has been booking and promoting Music, Art and Comedy for years in the Central Valley. He ran the award winning Plea for Peace Center in Stockton for 5 Years and has booked bands from A-Z. Middagh is beginning 2016 with a new position at the Gallo Center for the Arts and celebrating Beat Happy! Music's 30th Anniversary. Read the MAMAView every month and a the Needle Drop 52 Records 52 Weeks.