UnpluggedView: The Amtraker's Guide To The Gallery (volume one)
by Aaron Rowan
This summer, I'll complete my goal of visiting all fifty states, many of which I've seen while riding the rails. After a five-year hiatus, I'm soon to embark on another train tour with one of the most stunning songwriters I've worked with – the longest and most expansive adventure we've set up together. That makes this a fine time to begin a short series on the highlights of my travels across this lovely land and the scenery, culture, and music I've encountered.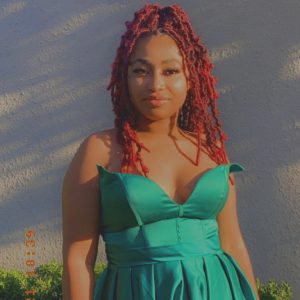 We begin with my #1 city: Colorado Springs. The gorgeous Garden Of The Gods park is just outside of town, where towering rock formations sprout from the earth. The downtown and Old Town districts are artsy and have very decent food meccas. Tour the Manitou Cliff Dwellings, and sip from the mineral water springs of Manitou Springs (there are 8 along a walking tour, each with its own distinct flavor.) Step into Districtelleven (a speakeasy accessed through Mood Tapas Bar) for lion's mane mushroom tacos & inventive cocktails; and The Rabbit Hole (accessed through a booth on the sidewalk leading down a staircase) where you might try the rabbit meatloaf. Recommended local music: ethereal folk songwriter Xanthe Alexis – who happens to be the artist I'm soon to run away with on tour again.
Asheville, NC, is a gorgeous and art-filled town nestled in the Blue Ridge Mountains. Take a walk and observe the biodiversity, visit the St. Lawrence Basilica, and watch glassblowers at work at Lexington Glassworks. Savor a supper at innovative tapas restaurant Cúrate. Recommended local music: Aubrey Eisenman & The Clydes, bluegrass & Americana fronted by an upright bassist.
Harpers Ferry, WV, is a charming destination. Tour the preserved historical buildings, including John Brown's Fort. Try the potato candy at the historic candy shop – good fuel should you decide to hike a stretch of the Appalachian Trail winding through town and along the Shenandoah River. Recommended local music: banjo songwriter Chelsea McBee (based in nearby Martinsburg.)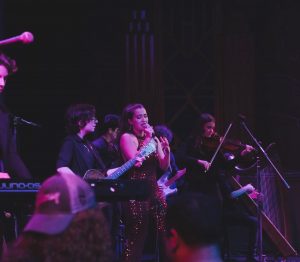 And I'll extol the virtues of some more destinations next month. Upcoming music at the Dragonfly Art For Life (1210 J St.): Friday 6/3, Beck & The Band featuring original songwriter Rebecca Hernandez. Pop-rock with a spiritual edge. Friday 6/24, another Young Artist recital starring Shaleiyah Russell, an alum of regional musical theatre and of Opera Modesto. Friday 7/1, Portrait Of Elysia's first appearance at the gallery. Youth rock for fans of Evanescence. All shows start at 7:30 and come with a $10 admission. Save seats at modestounplugged@yahoo.com. Intimate performances. Infinite playlist. MODESTO UNPLUGGED www.modestounplugged.com.