The BigView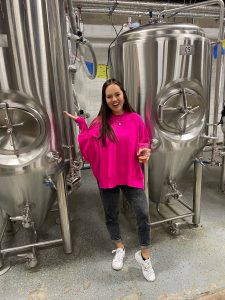 Modesto has been a beer place since the turn of the century. Hard work, agriculture, culture and the fast growth of Modesto drove a big thirst. Back in the day, when 9th St was Front Street, and the economy revolved around our railroad, there were plenty of thirsty Modestans and visitors. In this rich central valley, all of the crops needed to make beer were at our fingertips.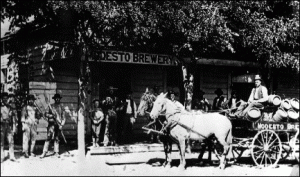 Modesto Brewery
Located on a then bustling 10th St, the Modesto Brewery saw a lot of action. There were many saloons in the downtown area, hydrating the thirsty guests at the new hotels under construction at the time. Setting the stage for a bright future of brewing, a future that would be later overshadowed by the evolution of the Gallo Winery.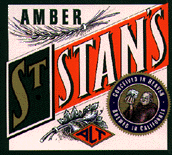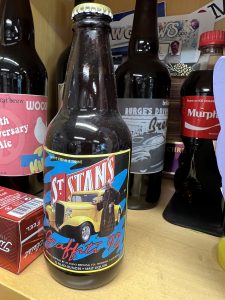 St. Stan's
Autumn sounds like Amber and that makes me think of the original Modesto area microbrew, St. Stan's, who was a pioneer of Altbier (a style of beer brewed in the Rhineland) in the USA. Allegedly, it was the 7th Microbrew in the USA. Back when I used to work at ZAPCO in the early 80s, we would have our after work "meetings" at St. Stan's back when it was in a barn out on the west side on Shoemake Road. Founded by Garith and Romy Helm, huge fans of German beer, they worked hard to brew Altbier and became micro trail blazers. They hired our friend Bill Coffey in 1981 who would become an expert in brewing craft beer. The brewery was in full production with kegs in 1984 and started bottling in 1987 . The Amber Alt was unbelievable and there was even a custom line of Graffiti Beer back in the early 1990s! With their brewhouse in downtown Modesto, St. Stan's was available on many continents and members of my family even saw St Stan's in the pubs of England. I still have an unopened 12 pack of the 1992 Graffiti Ale. The road has been rough for St. Stan's over the last few years, but read on to the end of this story.
In our area, there are so many great new tastes in our area you need to check out so this month, we turn this over to our friend and soon to be married Kelsi Brink. My girls grew up with Kelsi, her sister and her parents and it's wonderful to see our friends return to Modesto after college and make their homes here. Let's get to know Kelsi as she takes you on a little beer tour.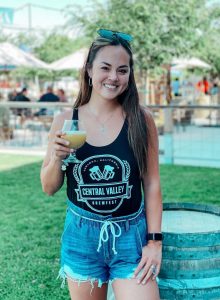 Hi! My name is Kelsi, otherwise known as @thatonebeergal on Instagram. I am 26-years-old and have my Bachelor of Arts degree in Communications with an emphasis of Broadcast Journalism! I graduated from California State University, Fullerton in May 2018 and moved back home to the Central Valley later that Summer to pursue my job in collegiate athletics. I stayed in that field until recently when I decided to pursue my career in marketing where I focus on social media.
When I'm not working, I love traveling to different breweries and restaurants. I have played the guitar since I was seven and also LOVE sports. I grew up watching and playing all different kinds of sports but eventually fell in love with swimming when I reached high school. Since I don't have access to swim as much as I used to, I just go on runs and work out in my free time.
I got into my love of craft beer from my sister and brother-in-law because I always used to go with them to all of the craft breweries in Southern California. Now, my fiancé and I share this together and love to hang out at the local breweries. Something I love most about the brewery world is not just the beer but I absolutely love the people, I am also a foodie and these often have great creative food as well. This is a huge reason why I gravitated toward craft breweries!
That's a little about me so let's take a little beer tour.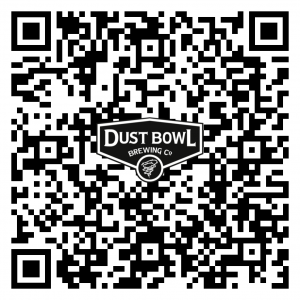 Dust Bowl Brewing Co.3000 Fulkerth Rd, Turlock, CA 95380 – The Central Valley's local gem based in Turlock has exploded into a state-wide sensation with their distinctive dust bowl era names. It's a great place to bring your kids, family and your furry friends for an evening full of laughter and sunshine. I love receiving their beer when they are making new releases, everyone must get over there to try their new Kash Crop Watermelon, it has amazing notes eluding to a watermelon Jolly Rancher!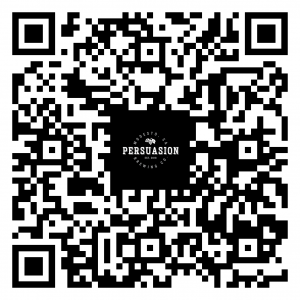 Persuasion Brewing Co. 500 7th St, Modesto, CA 95354.- Local market turned brewery that has expanded its offerings with all of its hand-crafted beers. They have an outdoor patio and creative indoor space that create a great atmosphere for any Friday night. I love to go here and put together my own six-packs from their amazing selection of beer.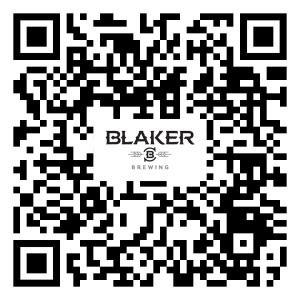 Blaker Brewing 1063 Montclaire Dr, Ceres, CA 95307 – The hidden gem in Ceres, Calif. that holds many fun events including their Oktoberfest and Pink Boots Society parties every year! Blaker is a place that holds history of the Central Valley and translates this history through its craft beer creations and names. I feel so happy to see how they have grown and the amount of beer they make now. I was there from the beginning and I am so proud of them!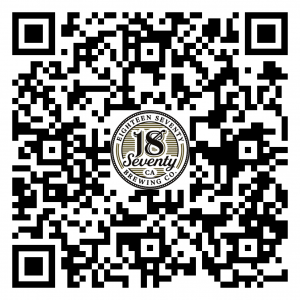 18seventy Brewing Co 911 J St, Modesto, CA 95354.-  A newer spot in the downtown Modesto area but don't be surprised if you see the front patio packed with amazing people and great food trucks already. The garage doors open up to a great place to hang out with your crew and enjoy your beer. You'll even be luckier if the concha truck is outside because their treats are amazing paired with your beer for the evening!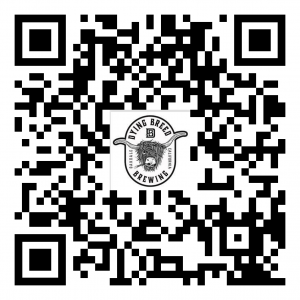 Dying Breed Brewing 963 Shepard Ct Suite B, Oakdale, CA 95361 – Country meets Central Valley at this brewery in Oakdale, Calif. With creative flavors in their craft beers, Dying Breed leaves you wanting more. They also offer seltzers! This place is so fun to bring a group of friends for a concert and beer. The employees are so friendly and I love just enjoying their atmosphere.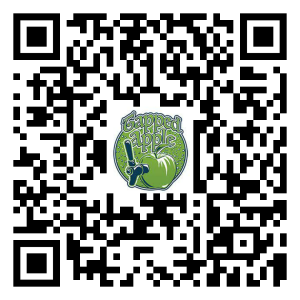 Tapped Apple Cider 5648 Pirrone Rd, Salida, CA 95368 – The Central Valley's local cider provider! The best place to go for those who don't love beer but love all that cider can offer!
Grains of Virtue 832 N Yosemite Ave, Oakdale, CA 95361 – If the amazing artwork in this old movie theater turned brewery didn't grab you, then the amazing beer will! Bursting at the seams with creative talent when they first opened, Grains of Virtue is a great spot in Oakdale, Calif.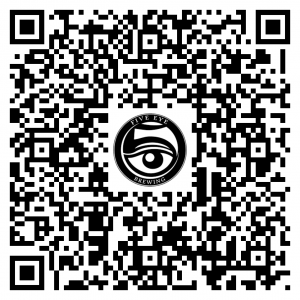 Five Eye Brewing 1920 Foundry Ct Unit B1, Ceres, CA 95307 – The most recent winner of the Central Valley's Best brew contest. I have yet to visit but it is on my "must visit" list! They host live music and are doing a tap take over on August 5th out at Pageo Lavender Farms on August 5th.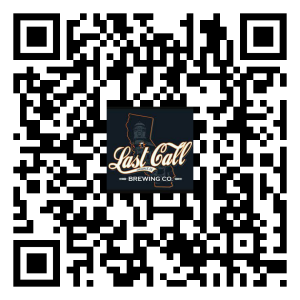 Last Call Brewing Co.159 N 1st Ave, Oakdale, CA 95361 – An original Oakdale Brewery to start their brewery scene. A great place for some summer-inspired brews like their beer with a margarita twist! This beer will leave you wanting more, I know I loved this one!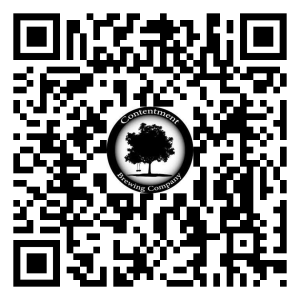 Contentment Brewing Company 208 Campus Way, Modesto, CA 95350 – The best place for a quick bite to eat from one of the many food trucks that hang out, with great people and great beer. The place to be if you're looking to create friendships with local owners, join a shuffleboard team or listen to some amazing live music. Contentment Brewing is what the Central Valley is all about. You will never want to leave because they make you feel at home! Alex (Alejandro) and his wife Abena are two people who are amazing to hang around on any day. They are class-act owners!
Back to the future
So our tour ends up at Contentment. My fellow Stanislaus State alumni Alejandro Serrato, Owner & Brewer at Contentment Brewing Company is coming on strong as we exit peak pandemic. Contentment has a great gathering space, live local music, DJs and games. They specialize in small run flavors like cantaloupe and apricot, graffiti-themed brews like Impala Lager, and Just Cruzin' Wheat. These are the refreshing brews we need for Modesto Summer. This is a great place to hang out over by MJC in the shadow of the Modesto Silos that are featured on our cover. But the real big news that brings us full circle is that St. Stan's has a new home at Contentment. Earlier this year, Alejandro secured the rights to the name and has a great space to recreate some of the classic beers that made St. Stan's famous. This is just the start and we know it will be a great new journey. The ViewCrew is hoping that the classic Amber Alt will be coming soon. Maybe we will spot our old pal Bill Coffey there soon, too!
So whatever you do, try something new this month, and hang out for a bit. It is all about exploring, meeting new friends and enjoying this place. If you have other tips and ideas we have missed, please let us know at info@modestoview.com<mailto:info@modestoview.com>
Here are some great beer days to celebrate.
August 4 – National IPA Day; Kelsi's favorite style of beer is IPAs specifically DDH Double IPAs (DDH=Double Dry-Hopped)
August 5- International Beer Day
August 6- Mead Day (mead or honey wine is a beverage that uses honey in the fermentation process)
And any other day of the month where you have a nice thirst
Chris Murphy is the President and CEO of Sierra Pacific Warehouse Group and Publisher and Founder of ModestoView Inc. Chris worked globally in the cycling industry returning to Modesto in 1996. He is also the founder of the Modesto Historic Graffiti Cruise Route, Legends of the Cruise Walk of Fame, Modesto Rockin' Holiday, the Modesto Music History Organization and co-founder of the Modesto Area Music Association. Chris is married to his artist wife Rebecca since 1985 and has two daughters Madison and Abigail, both graduating from Modesto High and UC Berkeley. He is lead singer and guitarist for his band, Third Party that donates their performances to non-profits.