What: Expose Yourself to Art: Artists Talk About Their Life and Art
Featuring Dr. David Chapman discussing the story, art, and beauty of strummed and plucked instruments.
Where: Mistlin Gallery, 1015 J Street, Modesto, 209 529-3369
When: March 12, 2020 at 7:00 pm (doors open at 6:00)
Admission is free
Contact Persons: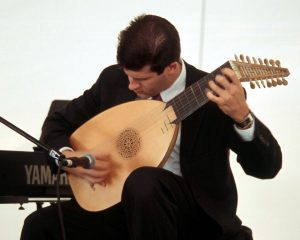 David Schroeder: schroederdavie64@gmail.com 209 402-6092
Linda Knoll: llknoll@gmail.com 209 247-2626
Additional Information:
Dr. David Chapman is the Director of Guitar Studies and Department Chair at Stanislaus State University. He is a Fulbright scholar and a master on classical and Flamenco guitars. He will take us on a journey through the history of Spanish music from its inception to our current Tablao and the celebrated Concierto de Araniuez, showing off the beauty of the instruments and demonstrating the gloriousness of their sound. Join us for an evening of serene musical intoxication.
This presentation will focus on the creative process of bringing works written over a thousand years ago for instruments such as the renaissance lute, vihuela, baroque guitar, Theorbo, baroque lute, romantic guitar, classical guitar and finally the flamenco guitar. Given that each instrument has a different approach, the conversation and performances are not only
historical in nature but riveting as these works will be performed on period instruments for us.
Expose Yourself to Art is a series of lectures and demonstrations offered by Mistlin Gallery in which artists from a variety of genres have been asked to talk about their art and life so as to illuminate the creative process that permeates the artistic mind of all who dare to follow their muse. This is the second event in the series, which is scheduled for the 2 nd Thursday of each
month. See below for complete schedule.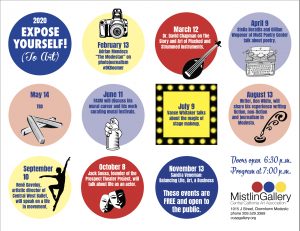 Comments
comments
ModestoView features contributors from our community on a regular basis. We enjoy and welcome these honorary ViewCrew members. If you would like to message them, email to info@modestoview.com