Vern Silva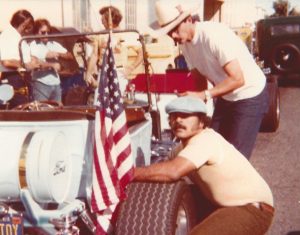 Turlock High School- 1965
My car was a 1957 Chevy. My senior ditch day was spent at a friend's working on his car. Now I am helping friends with repairs and building cars from the ground up. I went to Vietnam from 1967 to 1968 and came back and started a family with my wife Josie, now married for 64 years. In 1971, I started building my first Street Rod – a 1923 T Bucket and the rest is history.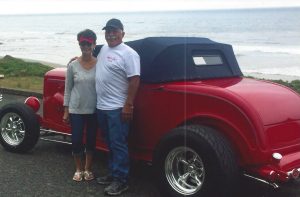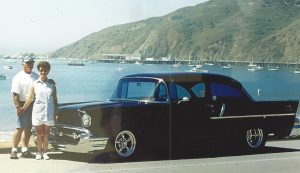 I am a past president of the Modesto Area Street Rod Association (1983). We joined the club in 1978. It was a young club with growing families like ours. Street rodding was a great family sport with things for the whole family to do at shows. At that time, we had the roadster that soon became too small for our family.
We then found a 1928 Ford two-door sedan that would be perfect for us but needed a lot of TLC. We did it all ourselves, the paint, upholstery, and everything in between and the RM4Four was born. It had a brick V6 and made a trip to Oklahoma City in 1983. We have met a lot of great friends and have seen a lot of beautiful country in our travels with our cars – Nevada, Oklahoma, Colorado, and many shows in California. In July 2019, we drove our 1932 Roadster to Victoria, Canada.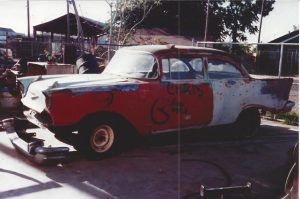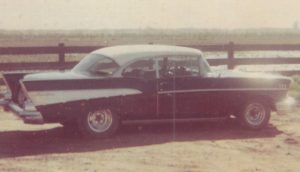 We hope to make it to Louisville, Kentucky in the next couple of years. We're not sure which one of our cars we will take – the 1957 Chevy, 1932 Ford Roadster, 1965 Buick Riviera, or our son Randy's 1969 Camaro – but we know for sure it will be another adventure! We're not done yet, the new project is currently a 1935 Ford pick-up with an LS motor. Life has been good!
End note: "Vern cruised 10th and 11th streets after coming home from Vietnam. He was an original member of the Untouchables Car Club in Turlock. Vern was a mechanic and gunner in a UH-1 "Huey" helicopter, mechanic during the day and gunner by night.
Chris Murphy is the President and CEO of Sierra Pacific Warehouse Group and Publisher and Founder of ModestoView Inc. Chris worked globally in the cycling industry returning to Modesto in 1996. He is also the founder of the Modesto Historic Graffiti Cruise Route, Legends of the Cruise Walk of Fame, Modesto Rockin' Holiday, the Modesto Music History Organization and co-founder of the Modesto Area Music Association. Chris is married to his artist wife Rebecca since 1985 and has two daughters Madison and Abigail, both graduating from Modesto High and UC Berkeley. He is lead singer and guitarist for his band, Third Party that donates their performances to non-profits.