MAMAView
By Middagh Goodwin

October 15th the Modesto Area Music Awards will be celebrating two decades of music and live entertainment in the 209. Over the years thousands of acts, venues, events have been nominated and you the fans have chosen the winners with your votes. This year on top of a new batch of mamanees we will be looking back on the last twenty years, from the beginning at Club Maxx to Fat Cat and the Gallo to the State Theatre. Celebrating the big events, small events and series, and everything from rock to reggae, Americana to unplugged. 

Who would have imagined in the year 2000 that two decades later the MAMA would still be going strong and become an annual event so many people look forward to and are so passionate about it? Both Chris Ricci and Murphy have championed music in Modesto and the surrounding areas, from X-Fest to the ModestoView, creating and sponsoring events incorporating all styles of music and hosting the annual awards show. 

This year we are very excited to have some very special performances planned, along with a look back over the last two decades will as always celebrate the present and future. Brian Friend(Laser Voodoo) will be creating a special laser light and visual show to accompany the performances. 

I encourage you all to take a look at all the mamanees, check out the venues, cafes and bars, go see the artists perform and then vote for your favorites. For the next six weeks, you will undoubtedly have more than one friend or family member ask you to cast a vote for them. Remember that you can only get once, so make sure you take your time and look at all the categories and click your choices in all of them. After you are done and submit your votes make sure you verify your email. Voting will be live at www.modestoareamusic.com on Friday, September 6th at Noon, you are the academy, your votes choose the winners.  

The Modesto Area Music Awards is free to attend but unfortunately only for the mamanees and their guests. It is streamed live on the ModestoView website so you can tune in and watch to see all the excitement. Everything will take place at the State Theatre on October 15th the one night of the year when Punks and Metalheads, Bluesmen and singer-songwriters all get together for one night to celebrate each other.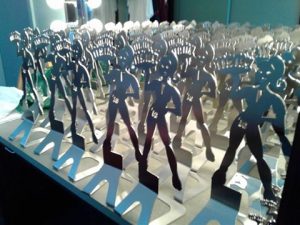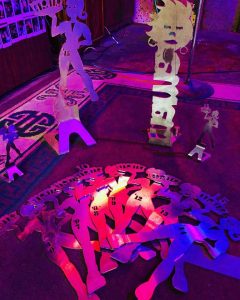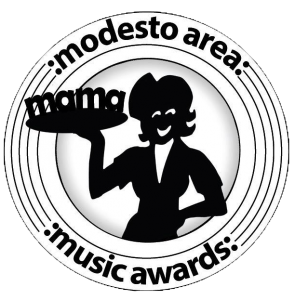 Comments
comments
Middagh Goodwin LIVES Music. He has been booking and promoting Music, Art and Comedy for years in the Central Valley. He ran the award winning Plea for Peace Center in Stockton for 5 Years and has booked bands from A-Z. Middagh is beginning 2016 with a new position at the Gallo Center for the Arts and celebrating Beat Happy! Music's 30th Anniversary. Read the MAMAView every month and a the Needle Drop 52 Records 52 Weeks.