SongwriterView: Keeping Their Composer
By Patty Castillo Davis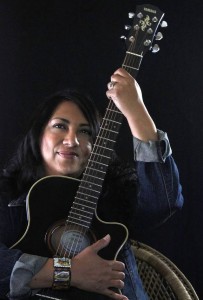 Some say that Songwriters are a bit like historians, "concerned with the continuous, methodical narrative and research of past events as relating to the human race."

I say we are seeking to catch something universal by crafting melodies and threading prose-developing and advancing the art of the song.

Music is inherently creative and is constantly collaborative. Because of COVID-19, the necessary spontaneity of in-person sessions vanished. Add coping with all the stresses that come with the unknown, the pandemic has certainly been fodder for inspiration.

Here's what the composers have to say.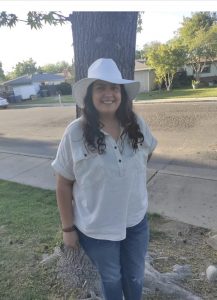 Candace Lamb-" I didn't pressure myself to do any work. For me, I write best when I feel a strong inspiration, and I didn't feel strongly inspired to write any new material during the stay at home order. I never want my music to feel like it's work so that it doesn't take away the joy that it brings to my life. I performed a few online live streaming events, which was a learning process in a few different ways. In some ways it was trial and error in setting up sound with my audio interface, getting the sound levels right and getting the techie stuff to connect properly with my PC. I found it challenging with not being able to gauge my audience to really feel the vibes of the people watching."

Chris Doud-" Even though we weren't performing live I was able to focus on other projects. The first thing we did was a John Prine tribute video. I also spent many weekends doing live stream solo shows from my basement to pass the time. But by far the most productive thing I did was put out a double album. Originally it was just going to be a country album with my band the Salvage Company (Ryan Coscia and Jacob Canada) but with all the extra time I was able to work on a bunch of other material and develop and record those songs as well. When it was all said and done it was two separate albums Worth of material that I tried to put out as one thing. We're planning to officially release it in June, record release party sometime around then, and then some promotional shows for the album ongoing."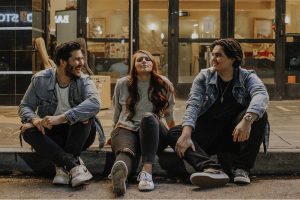 Tyler Bates of Us4love-" The pandemic has turned our music schedule completely upside down. with everything being shut down for a significant amount of time, we had to get (alternative) jobs as music was our full-time job before Covid. It's made us appreciate it when we get together and play on the weekends. We have been writing and producing our own music and we are currently working on many new projects some of which include our newly released song, "For You I Will" and a new summer pop tune called "Never Coming Down".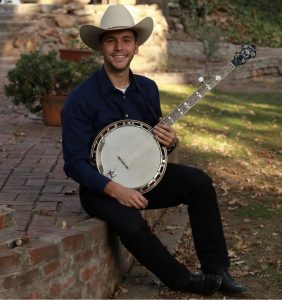 Dominic Del Curto-" This year has been mostly about going back to the drawing board for me. There has been a lot of listening to new music, practicing, learning new techniques, and songs composing and recording. I have really used this opportunity to return to being a student of music. I had forgotten how satisfying it is to just sit and study music for its own sake. I also took an online banjo class taught by an amazing performer and teacher Catherine (BB) Bowness. The class was so engaging and challenging it was like learning the banjo all over again! finally, I have been recording everything I have been learning at the Sound Chamber in Modesto. During COVID I have recorded two original banjo instrumentals and one traditional fiddle tune. I am currently working on three more singles to be released this Summer. I will be out playing some live dates this Summer and I look forward to that!https://dominicdelcurto.hearnow.com/camellia-drums

The neighborhood community concerts born out of necessity have become an ingenious alternative during COVID-19, for information on booking your own neighborhood concert please inquire at 021giant@charter.net