Unplugged View: Some Like It Haute
by Aaron Rowan
I've always been a serious foodie, but I enjoy Burger King far more than any respectable foodie ought. Whenever I dine inside, I find their TV almost always tuned to the Food Network channel. I'll sit and scarf my processed patty while watching their series 'Chopped,' the competition show where contestants create innovative dishes from an array of mystery ingredients. The irony is almost worthy of O.Henry.
Modesto Unplugged is like a French Laundry in a fast-food world. Our concert series is for those looking for something fresh and unique, not merely the same crop of cover bands that are a heavy staple of the downtown music circuit. There are three basic categories of programming we offer: original songwriters in an assortment of genres; traditional ethnic folk songs from across the globe; and opera/musical theatre/pop variety shows featuring young vocalists. With my former listening-concert venue Moon & Sixpence now out of the picture, I'll be returning to other intimate spaces I've hosted over the years as live music becomes more regular again.

Of all the venue owners I've worked with, Barbara Alvarado at the Dragonfly Art For Life is easily my favorite. She's been the most enthusiastic about both accenting her paint nights with music, and about the artists themselves, more than one of whose albums have spent months in her CD player. Try one of her paint-pour sessions sometimes and go home with your own work of abstract art.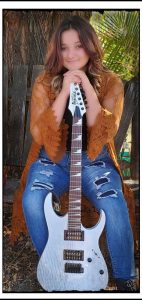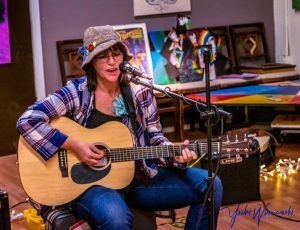 Three shows are on the slate this month at the Dragonfly (1210 J St.) Music will fill the room on Friday evenings at 7:30, $5 admission with extra fees for those who'd like to paint while they listen. May 7, we'll have my Young Artist series starring Zoey Rae and friends, delivering a Postmodern Jukebox-esque program. Expect some sweet harp tunes, love songs and other treats. On May 14, it's her near-namesake Zoe Rose, visiting from Stockton. This Zoe is folksy and bluesy and downright gritty at times. You'll dig her one-woman-band approach. Then on 5/21, I get to introduce someone new to my series and to the downtown scene at large. Beck & The Band are fronted by young songwriter Rebecca Hernandez. Expect a set of light acoustic pop/rock & folk with a spiritual edge. Studies show that concert attendance will add years to your life, so come around and enjoy some of these colorful evenings of music.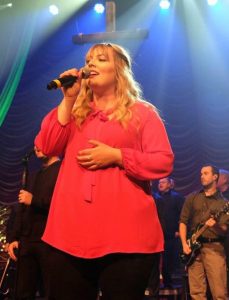 Intimate performances. Infinite playlist. MODESTO UNPLUGGED. www.modestounplugged.com.