Author Archive: Tasha Wilson
Tasha is a true "Multipotentialite" in every sense of the word! Not only is she a freelance writer, but she also sings, acts, attends MJC full-time, pursuing her degree in Human Services, while single-handedly raising two teenagers, a son, Giovanni (16), and a daughter, Aciemarie (14). Find her on both Facebook and LinkedIn here: www.facebook.com/tasha.smiles.daily, www.linkedin.com/in/tashaalwayssmiles.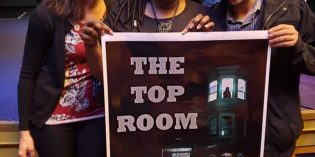 More than likely, you've already heard about Modesto's 20 Year Plan. Well, brace yourself because this up-and-coming, Moguls in the making duo, are destined to change the trajectory of said plan! Allow me to introduce you to Sky Tallone and Jon "Spider" Santana.